PRESS RELEASE – AT the official launch of the Argentine G20 presidency, President Mauricio Macri committed to "build consensus for fair and sustainable development".
Before an audience of over 1,000 guests, which included governors, ministers, members of the supreme court, lawmakers, ambassadors, businessmen, civil society leaders and journalists, the President declared that his objective was to "lead the G20 based on the principle of putting people first".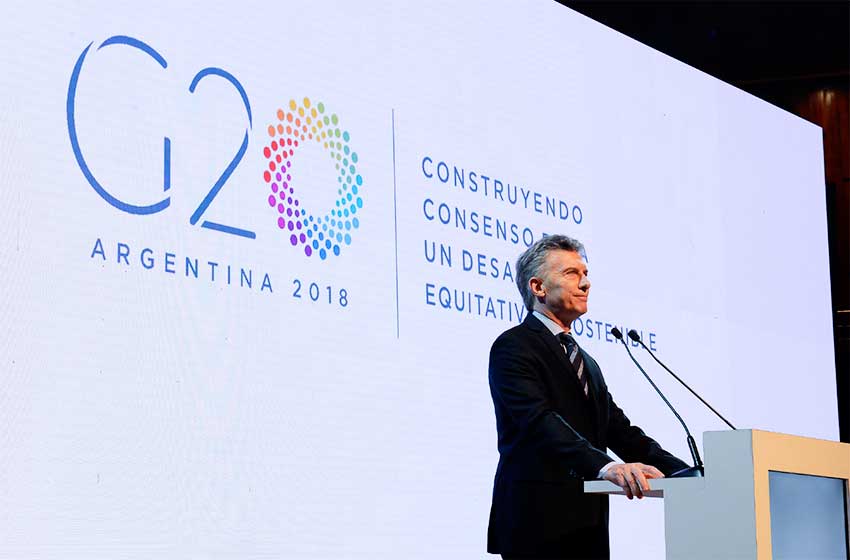 He also established his commitment to Latin America and the Caribbean: "We aim to be the voice for the entire region, not just our country. We want to demonstrate that our view from the south of the world can be a bridge for diversity."
Before President Macri took to the podium, world leaders broadcast special messages of support to the Argentine G20 presidency. President Xi Xinping of China sent an official letter, while Prime Minister Shinzo Abe of Japan and Chancellor Angela Merkel of Germany conveyed their support via video address.
"An important part of what we're doing at the G20 has to do with the major goal we have in Argentina: to reduce poverty," he said. He then presented the three priorities of the Argentine G20: the future of work, infrastructure for development, and food security.
"The G20 is more than just a summit," explained Cabinet Chief Marcos Peña. "It is made up of over 50 meetings that will be held in 10 different cities, welcoming 20,000 people from over 30 countries," he declared at the launch.
This will be the first G20 presidency in South America and for Argentina an opportunity to help craft global policy. Peña explained to the auditorium's guests, "Today's event represents the bringing together of all areas of government, so that all our institutions and our citizens themselves feel that we are working as a team to make sure that the G20 makes a valuable contribution to the world, humanity, and to our country."