PRESS RELEASE – THE Starkey Hearing Foundation returned to St. Lucia to commence screening for over 600 people in need of hearing aids. Screening commenced last Monday and will end in the first week of January.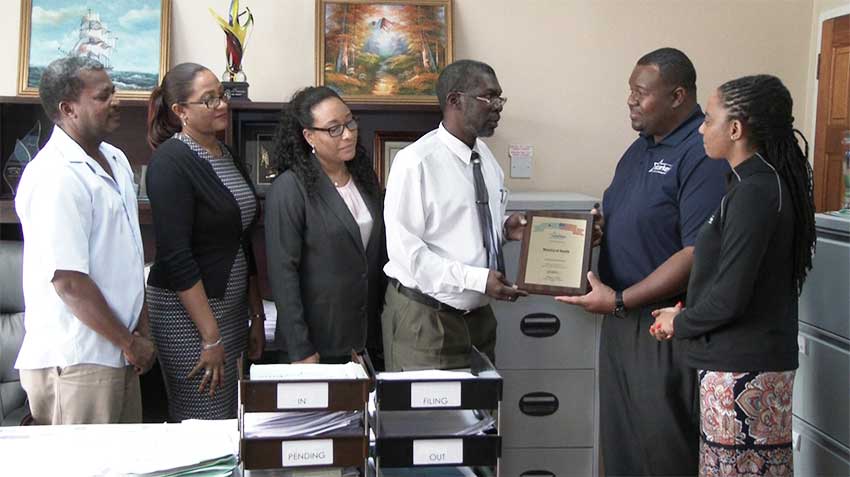 Regional Coordinator for the Caribbean, Tamiann Young, explained that the foundation focuses on providing hearing aids for people who are not in a financial position to afford them.
"They also provide lifetime support of batteries but importantly, too, we provide after-care services for the patients and we provide hearing aids. We have 54 sustainable programmes around the world and the Caribbean," Young said.
To identify those most needy requiring hearing aids, the foundation has partnered with the Ministry of Health and Wellness and Ministry of Education, specifically for support with sign language interpretation; Rotary Club and Digicel; among others.
Kirk Richards, the International Development Director for Starkey Caribbean Region, indicated that come January the Starkey team will be focused on ear cleaning and doing impressions for selected clients — totally free.
"The services we provide are totally free to the patients. What we've done is to work through ministries to help establish programmes that can carry out the programme when we are not here. So we will be training nurses (and) local volunteers. We've partnered with a number of organisations the first time around. So we've partnered with the Rotary Club and the EMT Association.
"So those partners, we are looking to reengage and to be involved with in this phase one mission as we move forward. But all the services are totally free to the patients. We provide after-care services as well, so not only when we do the phase one mission; we will also be doing a phase two mission come April, and will also be fitting those hearing aids," Richards explained.
Assistant Principal Nursing Officer, Julietta Frederick-Cassius, said the Ministry of Health has enjoyed a fantastic working relationship with the Starkey Hearing Foundation and urges people to take advantage of this opportunity.
"This has been an excellent collaboration. We had the team here in May of this year and we did a lot of work with them in terms of fitting hearing aids for persons and they are back again with us this month. So basically we want all persons to know that if they have any family member who has any hearing problem (and) need to have their hearing tested, we are asking persons to go to two health centres on the island — Vieux Fort Health Centre and Entrepot Health Centre — where the hearing tests can be done," Frederick-Cassius said.
Frederick-Cassius added that ear screening will take place from 8:00 a.m. to 4:00 p.m. Mondays to Fridays at the two wellness centres by well-qualified and trained nurses. Based on the results of the screening, the nurse may refer clients for further screening by the Starkey team when they return in January 2018.
"So this will be another phase of the project. So if a problem is detected, you will be fitted with a hearing aid based on the further screening that will be done. So we really want to urge St. Lucians to take this opportunity," she said.
Frederick-Cassius pointed out that many things within one's environment can affect their quality of hearing and encourages people to visit the Entrepot and Vieux Fort Wellness Centres if they have any concerns.
The Starkey Hearing Foundation believes that hearing is a vehicle to reflect caring and improve the lives of families and communities.