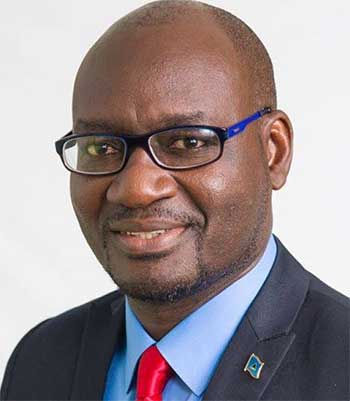 PRESS RELEASE – NEWS of an early morning fire at the Soufriere Hospital on Thursday is of grave concern to the Parliamentary Opposition.
Moses Jn. Baptiste, Parliamentary Representative for Vieux Fort North and Opposition Spokesman for Health, noted that "The Leader of the Opposition, Hon. Philip J. Pierre, has expressed empathy with the patients who access the services of the hospital and with the nurses, doctors and ancillary staff."
The Labour Party is aware that further damage to the facility was averted by the quick and professional response of the hospital staff, fire service personnel with the assistance of local residents.
"The men and women of the Fire Service, hospital staff and the Soufriere people who sprang into action must be congratulated," he said.
Services have been transferred to the Etangs Health Centre until further notice and the Opposition hopes that "mechanisms will be put in place by the Health Ministry to return services to the Soufriere Hospital as soon as possible so as to minimize the inconvenience to the patients, clients and staff of the facility."