PRESS RELEASE – THE Saint Lucia Labour Party (SLP) joined people in Saint Lucia, the Caribbean and the world in last Tuesday's observance of World Diabetes Day.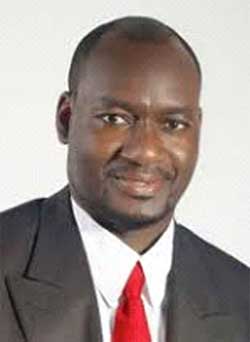 Moses Jn. Baptiste, the Opposition spokesperson on Health, indicated that the Party recognizes the importance of diabetes as one of the most important heath challenges for Saint Lucia. It is well known that diabetes has had a negative impact on the quality of life, resources, and families in the country.
According to Jn. Baptiste, hundreds are unable to afford medication and treatment for the condition and, therefore, the country as a whole must use integrated and holistic systems to prevent and treat diabetes.
In government, the Labour Party focused on increasing testing, providing universal care for diabetics, as well as forming international partnerships to develop research and treatment. Greater emphasis was also placed on food and nutrition security with healthier dieting in schools. a
The Party, therefore, calls on the government to declare its health policy and, in particular, as it relates to diabetes and the proposed Diabetic Research Project.
Jn. Baptiste expressed best wishes to all diabetics and their families. He also acknowledged the commitment and persistent work of health professionals, who have been at the forefront of the "diabetes struggle". Therefore, all must join hands to keep this debilitating condition at bay.