Under-19 netball action continued on Tuesday in the 2017 Department of Youth Development and Sports quarterfinal round of the tournament with wins for Vieux Fort Comprehensive, Micoud Secondary, Soufriere Comprehensive and St. Joseph's Convent.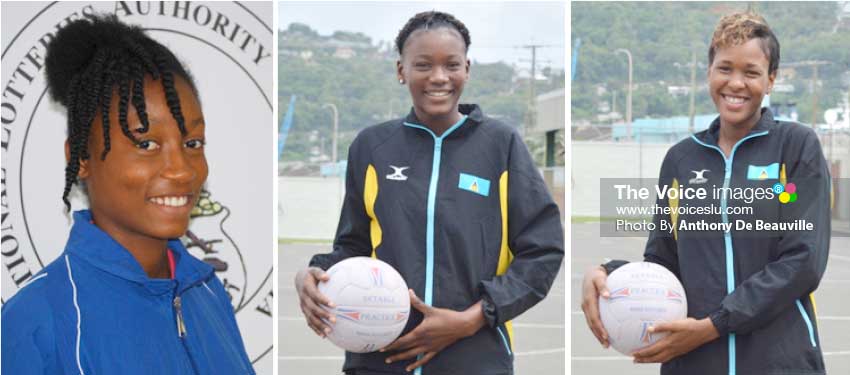 The four teams have all booked their spot into the semifinal round.
Vieux Fort Comprehensive defeated Entrepot Secondary 31-22. For Vieux Fort, Kayla Camille netted 24 from 47 attempts and Darnel Dupres scored 7 from 23 attempts. Shania Johnnie netted 11 from 28 attempts and Sherlana St. Croix 11 from 20 attempts for Entrepot Secondary.
Micoud Secondary breezed past Corinth Secondary 51-22. For Micoud, MerkissaTheodule netted 19 from 40 attempts and Kiana Nelson scored 32 from 39 attempts. Corinth Secondary's Dasha Eugene netted 15 from 34 attempts, Aryanna Modeste scored 5 from 13 attempts, and ZideneaSonson 2 from 6 attempts.
Defending champions Soufriere Comprehensive continue their good run on form as they went past Sir Arthur Lewis Community College 26-22. For Soufriere Comprehensive, Megan Nestor netted 24 from 27 attempts. For SALCC, Nicole Nestor scored 14 from 34 attempts and Brittney Mc. Donald 6 from 29.
St. Joseph's Convent had the better of Gros Islet Secondary 42-10. For SJC, Melanie Antoine scored 12 from 21 attempts, Brittney Desir 9 from 13, Lien Moise 11 from 14 and Gracie Alcide 10 from 14.