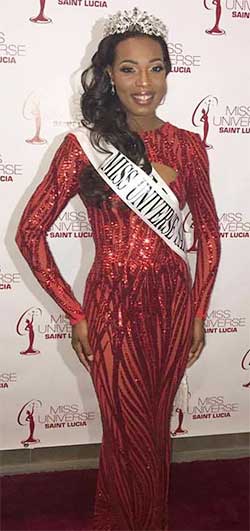 PRESS RELEASE – SAINT Lucia is once again represented in the Miss Universe Competition, which will be held in Las Vegas on November 26. Louise Victor, immediate past president of the Saint Lucia National Youth Council (SLNYC), is Saint Lucia's representative.
The SLNYC takes this opportunity to express well wishes to 26-year-old Victor as she prepares for such a momentous occasion.
Victor confidently won the title of Miss Universe Saint Lucia on July 31 and for this reason the Council has no doubt that she will represent to the best of her ability.
The SLNYC encourages everyone to support as voting as Louise and her team vie for the crown against 93 other young women around the world.
Saint Lucia has been represented in the Miss Universe Pageant six times.