FAMILY members of a man of Pierrot , Vieux Fort, who was badly beaten by a group of young men of the area, which subsequently led to two of them being incarcerated, say they are being terrorized by the family of those in custody.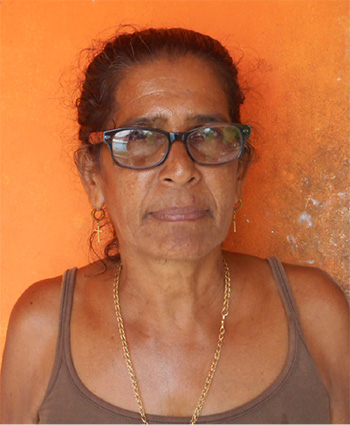 "We want peace in the area. Our lives are being threatened every day," Lucy Daniel, the sister of the victim told this reporter
A few months ago, a group of men of the area, barged into the home of Henry Daniel and beat him about his body with sticks and other objects, resulting in him sustaining a broken hand. They also damaged a number of his household items, including windows and a cabinet.
Due to his injuries, Daniel, 50, is unable to work and depends on his family for assistance. Since the incident, which has left him in pain in various parts of his body, he has abandoned his home for fear of being attacked again.
"The family and friends of the men who were charged for beating my brother say they have a plan to kill us," Lucy Daniel said.
Daniel said that last week the brother of one of the men incarcerated pelted a stone at her dog which was in her yard and when she asked him why he did so, he threatened her.
She showed this reporter a quantity of stones on the roof of her house which, she said, were sent there by the families and friends of those incarcerated.
According to her, the men who are all unemployed are all bent on causing mischief in the community.
The victim is too scared to speak to the media.
According to his sister, the incident left her brother so scared that he would not venture outside when the men are around.
Over the years, residents of the area have been complaining that the men have been terrorizing the entire community.
Vieux Fort police say they have received numerous complaints about the problems the young men have been causing in the area.