By Kingsley Emmanuel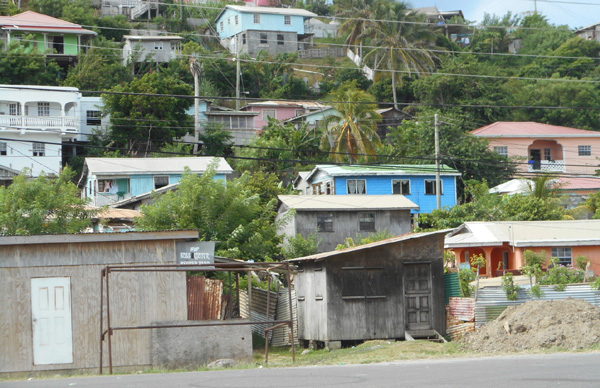 THE tendency for parents of Bruceville, Vieux Fort to leave their young children in the care of their grandparents and "going along their merry way" is of grave concern to the Community Relations Branch (South) of the Royal St. Lucia Police Force (RSLPF).
That's according to Cpl. Silvina James, Head of the Community Relations Branch (CRB) in the south, who has worked with schoolchildren in the south, including children from Bruceville.
"Officers of the CRB have patrolled Bruceville and our concern is that parents leave their children in the care of their grandparents, who are not working and have nothing, and go along their merry way," Cpl. James lamented.
Bruceville, formally called Shanty Town, is one of the most depressed and crime-prone areas in Vieux Fort. With just a cursory glance, one will get a picture of the grim reality in that community. James described the situation as very sad and called on parents of the area to show interest in their children.
"Such a situation leads to crime, such as rape and various forms of violent activities," James said.
She called on the relevant organizations and government departments to a play their roles in dealing with the situation.
"We need to come together to deal with the situation. Human Services needs to be more vigilant instead of complaining that they can't do this and can't do that. If we save one life, we have done something good," James said.
Over the years, many parents have complained about the unacceptable manner in which they have been treated by Human Services.
According to James, resorting to foster homes to deal with the situation is not always helpful.
"Some children are sexually abused in foster homes," she lamented.
Earlier this year, a resident of the south revealed to this reporter that her son had such harrowing experience at a foster home in the north.