PRESS RELEASE – VENEZUELA is among the countries coming to the aid of the Caribbean region following the devastating impact of Hurricane Irma, which destroyed infrastructure on the islands, such as Barbuda.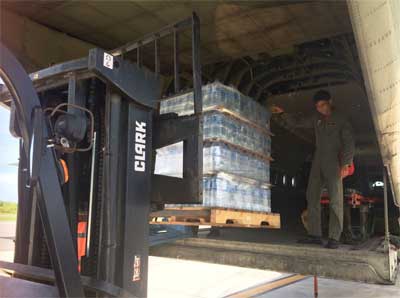 The government of Venezuela was the first responder to the crisis in the island of Barbuda, which was devastated by Hurricane Irma in the early hours of Wednesday morning, leaving over 90 percent of the housing stock uninhabitable.
Venezuela contributed a cargo plane full of supplies, as well as medics and disaster relief workers, to the recovery effort on the twin-island nation of Antigua and Barbuda. The aid sent included 34 civil defense specialists, 20 firefighters, along with 10 tonnes of supplies like water, mattresses, mats, boots, gloves, tents and medicine.
Relief efforts, coordinated by Antigua and Barbuda's National Office of Disaster Services along with the Red Cross, have started in earnest with multiple relief flights and vessels landing on Barbuda.
In the aftermath of Hurricane Irma, and with Hurricane Jose threatening to increase the tragedy, two Venezuelan military aircrafts were available for the evacuation effort of Barbuda. Many people were transported to safety to Antigua while Jose made its way in the region.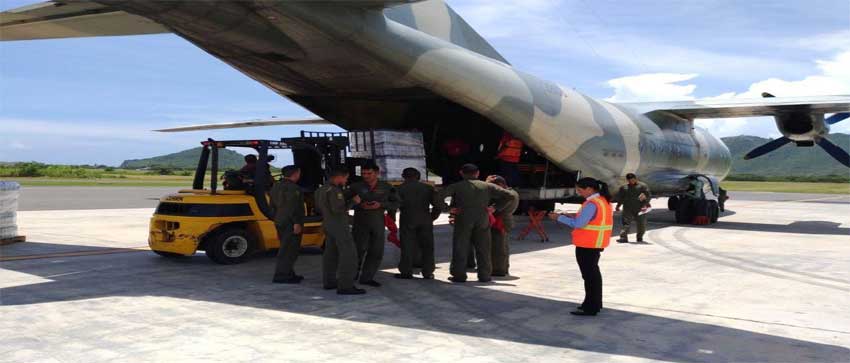 The pilots had to maneuver in a complex scenario, with a damaged airstrip, and demonstrated a high level of skill and training in this emergency.
Another military plane was dispatched to Saint Lucia and collected the aid support, mainly large quantities of bottled water, which was sent to other islands.
Venezuela's Foreign Minister, Jorge Arreaza, reportedly said, "We are doing something beautiful, that is to be able to help the brotherly peoples in the difficulties. This is the essence of the Bolivarian Revolution and of the Bolivarian Alliance for the Peoples of Our America (ALBA)."