PRESS RELEASE – SACHA Harris and Michelle Samuel will be representing Saint Lucia for the Young Leaders of the Americas Initiative (YLAI), a professional fellowship which brings business and social entrepreneurs from Latin America and the Caribbean to collaborate with their counterparts in business and civil society organizations across the United States.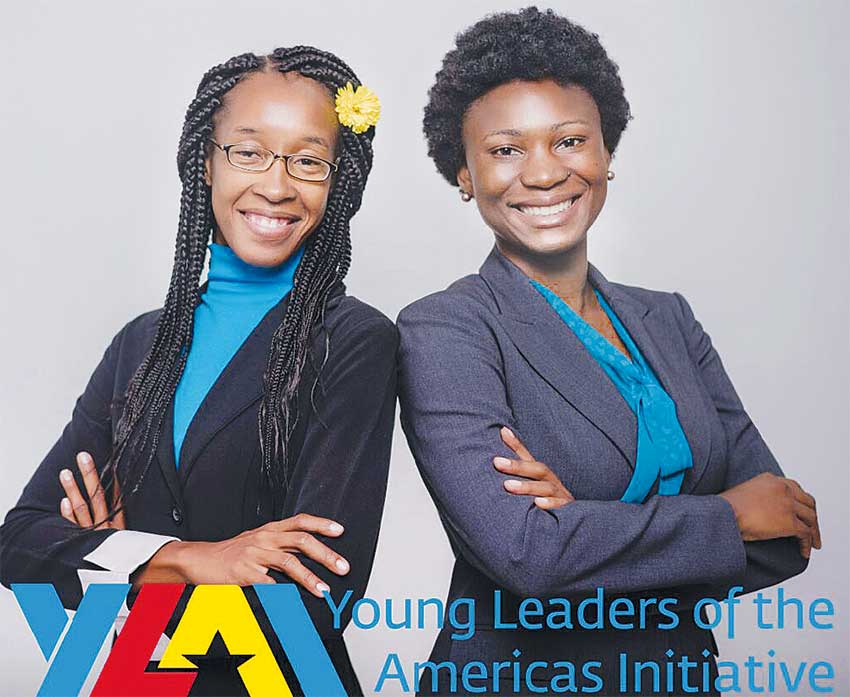 This exchange programme is sponsored by the Bureau of Educational and Cultural Affairs of the U.S. Department of State and allows fellows to advance their entrepreneurial ideas and build leadership skills to effectively contribute to social and economic development in their respective countries.
Harris is the founder and CEO of E4, a social enterprise geared towards empowering youth through education, engagement, entrepreneurship and employment. E4 currently focuses on developing 21st century skills among youth through project-based learning and virtual scaffolding.
Samuel is the founder and CEO of SLU Dream Team Employment & Recruitment Agency (SLU DTERA), a virtual recruitment agency which sources employment, connects and empowers retirees, disabled (those unable to walk), stay-at-home moms, college/university students, persons previously incarcerated, as well as the underemployed. SLU DTERA's industry focus includes Administration, Human Resource, Call Centre and Freelance Work (onsite/domestically and online).
The YLAI Professional Fellowship will commence on October 3.