SEVENTY-FOUR-YEAR-OLDMonchy resident, Julia Mathurin, walked away with the title when the Council Of and For Older Persons held its Golden Pageant – "Elegance At Its Best" – at the National Cultural Centre (NCC) on Sunday.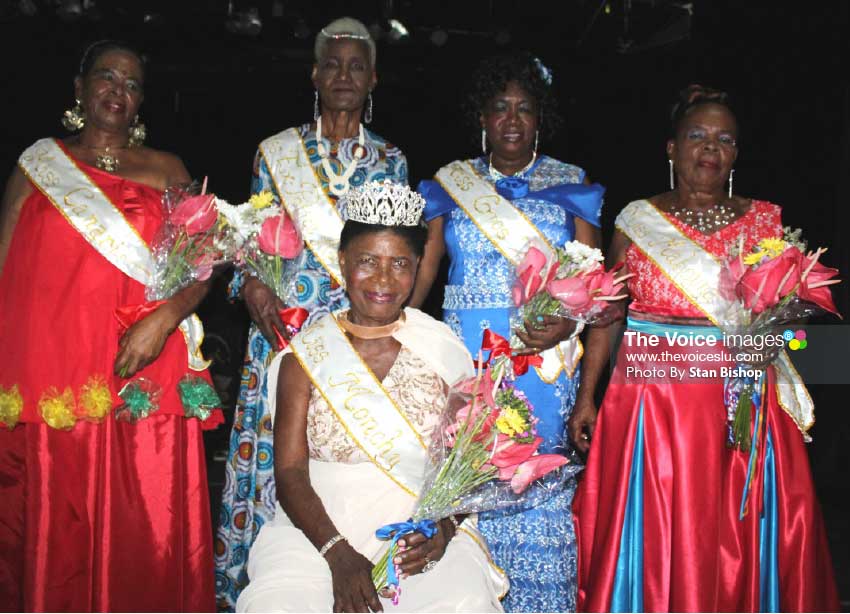 Scores of patrons turned up for the thrilling event which saw five contestants prove that not only is age nothing but a number – but that their talents and messages still shine and can still inspire, motivate and change a society.
Mathurin also captured the Best Talent award.
Gros Islet's Ginerva Lambert, 61, placed second (she also won Best Promotional Speech and Best Congeniality) while Sidonia Joseph, 83, of Ex-Police Association placed third (she also won Best Evening Dress and Best Interview).
The other two contestants were Martina Mitchell, 67, of Canaries and Catherinette Ernest, 73, of Mabouya Valley (she won Most Photogenic).
(Read full story in Thursday's VOICE).