PRESS RELEASE – THIS weekend, Heineken Green Synergy moves to the semifinal stage of the summer-long DJ competition at the Kaka Bef in Vieux Fort.
The event kicked off this year with interested DJs submitting their demos for selection into the semifinals of the skills component of the competition.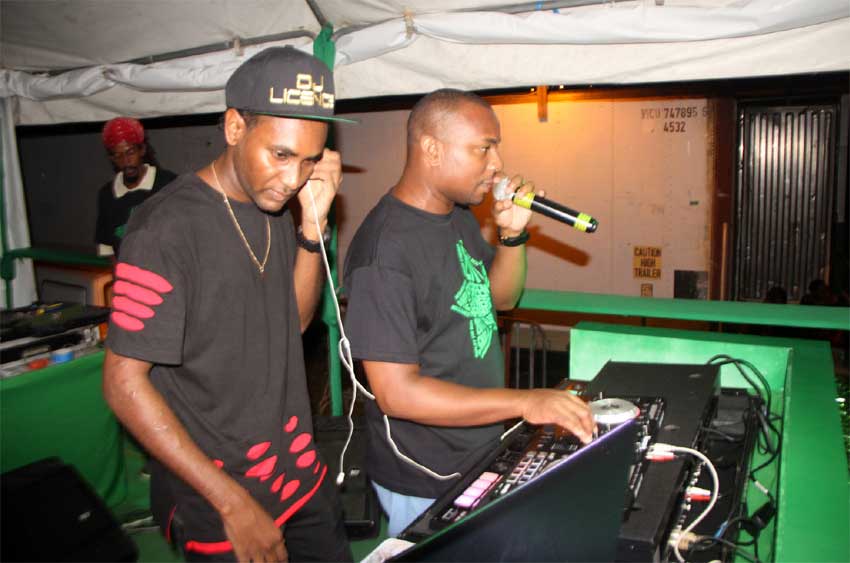 The first Green Synergy Beatz Bar Series was held in Soufriere on Sunday, August 20, where Clash DJs competed for an instant EC$1000 cash prize and a chance to qualify for the semifinals. Fans also had the opportunity to win loads of Heineken prizes. The series then continued onto Riverbank in Micoud on September 1 and Coastline in Vieux Fort on September 2.
The last in this series takes place today, Saturday, with the "Amplified Sound Warz II" at Glamity in Odsan from 8:00 p.m. There, DJs will have one more chance to qualify for the clash and once again win EC$1000.
Then it's onto the Heineken Green Synergy semifinals tomorrow, Sunday, in Vieux Fort. This fan-driven event will feature a two-hour Green Light Segment with free Heineken Light. The event will also feature guest DJs, Heineken on special and giveaways.
Skills DJs will be competing on Sunday for a spot in the finals where they will come up against the reigning champ, DJ T-Boog and Sly Eli. In the Clash segment, finalists will come up against the 2017 joint winners, DJ Deal and Lil Yute.
The DJs competing in the skills segment are DJ Fearless, DJ Shabba, DJ Swall I, X-Factor, DJ License, Play in HD, DJ Ratty, DJ Mikey, DJ C-4, Yung Twis, Fusionist Atta, DJ Cue and Kerbz Xtatik.
The clash DJs who have been selected thus far are Star Run It Red, Twinz of Twinz, DJ Rufus, Fusionist Atta and DJ Shabba, with more to be added from Saturday's "Amplified Sound Warz II."
This year, Heineken Green Synergy finalists will be competing for EC$18,000 in cash and prizes as the top reward. The second placer will receive EC$8,000 in cash and prizes.
In the DJ Clash segment a cash prize of EC$8,000 is up for grabs for the first place and EC$4,000 for second place.
Heineken Green Synergy 2017 continues to Amplify the Beat as the brand embraces the global theme this year: "There is more behind the star."
Sunday's event is free and Heineken is encouraging fans to come out and support their favourite DJs and enjoy Heineken responsibly, of course.