INVEST St. Lucia, ISL, (formally the National Development Corporation) has a new Chief Executive Officer.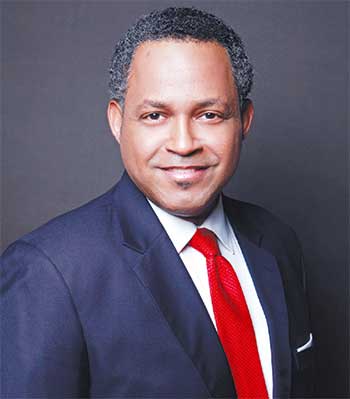 The new man at the helm is Gillray Cadet and he is already speaking about his outlook on how ISL will go about stimulating, facilitating and promoting the development of business and investment activities in selected sectors of the economy.
"My perspective needs to be specific, strategic (and) somewhat creative with the way we go after that dollar to try to differentiate ourselves," Cadet told media personnel last week.
Cadet, who officially began his tenure earlier this month, brings a wealth of leadership, finance and investment experience to Invest St. Lucia, having worked across the globe during a career spanning almost two decades.
He has significant experience in both emerging and developed markets and has spent the last 11 years focusing on the emerging markets of the Middle East, Asia, the Caribbean and Latin America, where economic development is a priority.
A graduate of St. Mary's College, Cadet left St. Lucia in 1990 in pursuit of academic and professional aspirations but has always maintained close ties to his home country.
"My long-term goal," he remarked, "has always been to one day utilize my experience to advance St. Lucia's development. I, therefore, embrace this opportunity as CEO of Invest St. Lucia to make a meaningful contribution towards my country's socio-economic development."
Cadet has held positions of Chief Investment Officer, Group Finance Director & Acting CFO and Managing Director, among others, at various entities in the U.S.A., Europe and the Middle East, including PricewaterhouseCoopers, Aabar Investments PJS, Arabtec Holding PJSC and Deutsche Bank.
During his career as an investment professional, he has structured and executed over US$10 billion of transactions as a Private Equity and Mergers & Acquisitions professional.
He believes in the promotion of the finance and HR functions as engines of change and leadership, and that investing and value creation lie in effective deal structuring and strategy implementation – values he plans to carry into this new role.
Cadet holds a Bachelor of Science degree in Accounting (Magna Cum Laude) from Louisiana State University (USA) and a Master of Business Administration from the Kellogg School of Management at Northwestern University (USA). He is also a USA Certified Public Accountant.