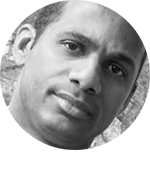 THE unflagging claim that the world was his oyster was dutifully validated by Bristol University in 2015 in celebration of the British university's Black History Month. On that occasion, the late George Odlum, perhaps the most colourful figure in Saint Lucia's political history, deservedly received a posthumous honour from his alma mater for his figurehead role in the Student's Union and for his activism for the social and educational empowerment of black people.
"Two men who had a significant impact on the profile of black people in Bristol, the UK and beyond are being honoured in a special ceremony to mark Black History Month. Paul Stephenson, who led a boycott in 1963 of the Bristol Omnibus company, and George Odlum, who was the first black president of a Students' Union anywhere in the UK, are both having rooms named after them in the University of Bristol's Students' Union (Bristol SU) building," a section of the press release stated.
Samantha Budd, Chief Executive of Bristol Student Union, described Odlum as a man with a sense of purpose who "developed a vision of hope for change." In the same press release, she noted: "Stephenson and Odlum, in different ways, made a real contribution to improving the lives of black people on a global scale. Bristol SU still believes in equality and diversity and so we thought this a fitting way to mark their legacy and reaffirm our commitment to the values they championed."
This was not the first time the British university had expressed admiration and praise for the leadership of the late Saint Lucian scholar — a national hero to some and a thundering nuisance to others. A while back, the aforementioned Chief Executive had extolled the virtues of Odlum in an article written to commemorate Black History Month: "To have been a Union President, then as now, required above ordinary levels of confidence and charisma. To have achieved this, as the son of a barber, a black man from a small Caribbean island really was exceptional. Indeed, even today, over 50 years later, George's feat remains remarkable as there has only been one other UBU President of Caribbean heritage, Rob Mitchell (1991-1992). Notably, George appears to have been the first black President ever of any Students' Union in Britain."
Saint Lucia lost one of its intellectual pearls in 2003 (This week is the fourteenth anniversary of his death) when George Odlum shuffled off this mortal coil at the age of 69. Many remember "Brother George", as he was affectionately known, as a charismatic and restless soul who frequently inspired adulation in those he encountered. By all accounts, the irrepressible Odlum was not only endowed with the gift of intellectual speculation and articulate oratory, but also an unorthodox politician with a congenitally warm personality, and very approachable and accessible to the public. I still have warm memories of the debate coaching he provided to my colleague and me at Fish Pot in Choiseul ahead of the 1994 National Youth Council debating competition.
Odlum, like most of his political contemporaries, saw the ruthless game of politics for what it is – a contact sport. Determined and quite resolute in his convictions, Odlum was a major player in shaping the political and social consciousness of the nation in the most turbulent period of its political history. But while he was admired for his ability to draw huge crowds at political events, many expressed undemonstrative concern over his defiant and aggressive tactics in achieving political goals.
Admittedly, some of his actions were eyebrow-raising at times — carried out with his trademark intensity, to the point of verging on incomprehensibility. We may not have always agreed with some of his methods and aspects of his ideology, but his decency and humanity were unimpeachable. It has been said that Odlum was probably discombobulated by the somnambulistic pace of educational and political development in Saint Lucia.
Widely regarded to possess one of the most penetrating minds of any politician in the Caribbean and beyond, Odlum had an adrenalized passion for Shakespeare's various chronicles of human foibles, having studied literature at Bristol University. One of Shakespeare's most frequently quoted passages reads: "All the world's a stage, and all the men and women merely players. They have their exits and their entrances; and one man in his time plays many parts." Before succumbing to mortality, Odlum played many intriguing parts (sometimes gallingly) almost according to Shakespeare's playbook.
In 1972, he founded the St. Lucia Action Movement (SLAM) before joining the Saint Lucia Labour Party (SLP) and subsequently forming his own Progressive Labour Party (PLP). Together with Sir John Compton, he flirted with the idea of a "national unity" government, which eventually unravelled after much internal squabble and rancour. At various points in his political career, he served as Deputy Prime Minister, Minister of Foreign Affairs and Ambassador to the United Nations. For years, he enlightened and entertained Saint Lucians through his newspaper, the Crusader, relentlessly advocating the rights of the working class and the poor.
In many ways, he invoked and personified the lines of Shakespearean drama he so frequently quoted in his various written and oral productions. Admittedly, there are times I reflect on the contributions of George Odlum and think of how much I miss the intersection of literature and politics. Who can forget the scathing admonishments so powerfully laced in his incisive eulogy at Tim Hector's funeral in 2002. The ever mournful-looking Odlum declared: "But many of you stood by over the years and witnessed the victimization and demoralization of Tim Hector and never lifted a finger to prevent it. Were you THERE? Were you there when they crucified Tim Hector? Were you there? Were you there when they nailed him to the cross? Were you there? Were you there when they dragged him through the courts?…Were you there when they denied this prophet any honour in his own country? Were you there?"
As an orator, George Odlum understood that in order to communicate, work and value as well as command attention, he needed to make effective use of language and deliver with conviction in order to arouse interest and inspire the masses. He also understood that the kind of rhetoric used to campaign for political office had to be different from the one applied in debate presentations in parliament.
I suppose it's easy to be nostalgic for a period when towering intellectual figures trod the public stage in Saint Lucia. To be sure, there has been a noticeable decline in the quality of intellectual life in this country, from the post-Independence days of George Odlum, Hunter J. Francois, Sir Vincent Floissac and others, who constituted the circle of the intellectual class. It's just unfortunate that these national heroes who have journeyed to the great beyond didn't leave us any autobiographies describing their professional narratives and personal life trajectories.
The UK Guardian's 2003 eulogy of Odlum was further testimony of the man's outsized personality and recognition on the world stage: "George Odlum, who has died aged 69 of cancer, was a key figure in the Anglo-Caribbean "new left" movement that rattled the Reagan administration and led to the 1983 US invasion of Grenada. He also did more than anyone to arouse the people of his native St. Lucia from the colonial torpor weighing on the island when Britain thrust independence on it in 1979. But his taste for squabbling with allies, coupled with the fear he inspired in local elites and in Washington, ensured that when he did gain office, he remained forever second fiddle to politicians whose more parochial vision he could rarely stomach," the Guardian wrote. His obituary in The Times described him as a man "with more flamboyance than substance".
Be that as it may, we can still argue whether Odlum would have made a good prime minister or whether there was indeed method in his occasional political madness. The idea that "all the world's a stage", particularly given his own nation's fixation on parochial matters, must have been occasionally depressing to Shakespeare's local hero. As to whether he was a man more sinned against than sinning, this I'll leave to the political historians here and abroad to determine.
For comments, write to Clementwulf@hotmail.com. Clement Wulf-Soulage is a Management Economist, Published Author and Former University Lecturer.