PRESS RELEASE – SAINT Lucia is now the latest Caribbean market to join the modern mobile revolution, with the addition of high-speed 4G LTE to the service portfolio of the island's leading telecommunications provider, Flow.
The Caribbean's telecommunications service leader announced its launch of the fastest, most advanced 4G network on island, enabling download speeds and data throughput rates several times faster than the extant 3G and 4G technologies.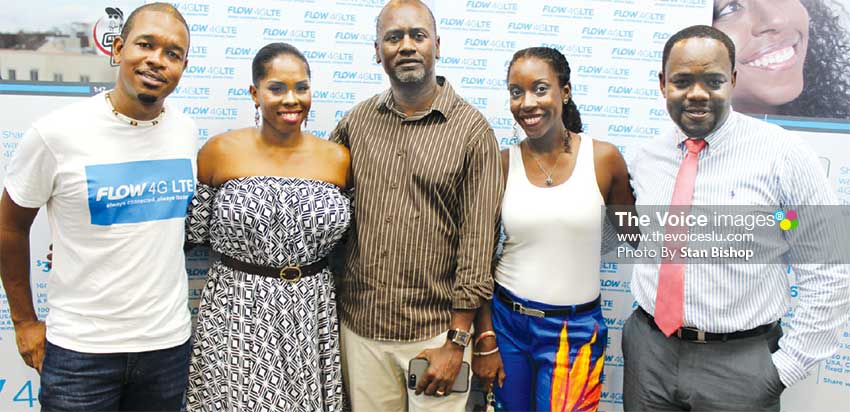 LTE (Long Term Evolution) is the newest, fastest 'fourth generation' (4G) mobile service, which will let Flow customers browse the Internet, access social media, get files, video chat, and stream videos virtually instantaneously via mobile phones and tablets.
In the first instance, the 4G LTE network will be available in the main population centres of Castries, Gros Islet, Vieux Fort and Soufriere. The upgrade is part of Flow's ongoing investment in its mobile, internet, television and fixed line networks.
Flow Country Manager Chris Williams said: "With this launch, we are offering our customers innovation, excellence, and value. We are delivering an unbeatable mobile data experience. This will revolutionise the opportunities available to consumers and businesses in Saint Lucia. The freedom, speed and functionality afforded by this technology are entirely unparalleled in the world today.
"Flow subscribers can now experience data speeds of up to 69Mbps. When you put a Flow LTE SIM in your mobile device, you will be able to surf the Internet at speeds comparable to and, in some cases, even greater than your home connection, watch the news or live sporting events on the go, including football on the Flow Sports app, and stay in touch with your friends and family the world over."
The Flow 4G LTE network will enable users to fully unleash the amazing data processing power of smart devices like the new iPhone, Samsung Galaxy S8 and more. This puts Saint Lucia on par with the global gold standard for mobile data.
In order to unleash the power of 4G LTE, Flow mobile customers must have an LTE-capable handset or mobile device, and must get a 4G-enabled SIM card, available at no additional cost from any Flow full-service retail outlet.
The company introduced the new service with a range of new postpaid and prepaid data plans and special prices on LTE handsets for its customers.