BASKETBALL action continues this evening with two exciting matches in the 2017 Chamber of Commerce/Saint Lucia Basketball Federation KFC Commercial League at the Indoor Practice Facility.
From 6:00 p.m., defending champions Goddard Group/PCD will play WASCO.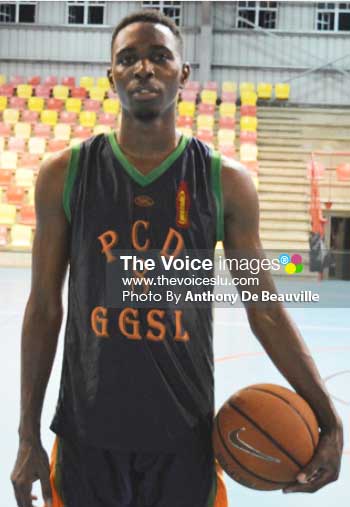 The Goddard Group/PCD team has been in fine form, winning both their matches played to date with the Louison brothers, Troy and Andre, along with captain Ali Quinlan among their best players.
But WASCO are expected to pull all stops as they seek their second straight win of the tournament. Last weekend, they defeated Lewis Industries 70-58.
In the second game on the evening, Saint Lucia Fire Service will be looking to hose down the Media Association. This matchup is expected to go down to the wire as both teams are coming into these games with impressive victories in their opening encounters.
The Fire Service opened their campaign with a 54-40 win over Police while the Media came from a 15-point deficit to defeat Teachers Union 59-58 in a nail-biter.
Meanwhile, defending champions Goddard Group/Peter and Company Distribution continued their winning ways on Wednesday evening, breezing past Lewis Industries by 30 points (81-51).
Despite going down, Lewis Industries must, nevertheless, be commended for their fighting effort. But the experience of the Goddard Group/PCD team played a huge role in their victory on the night.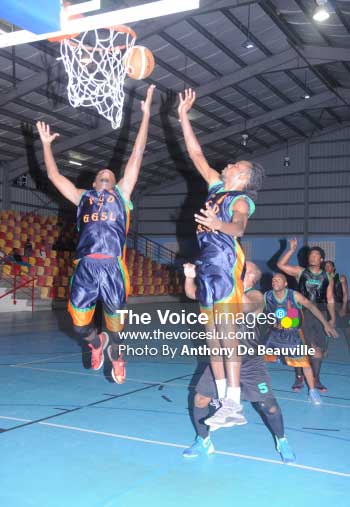 Lewis Industries came out of firing but the combination of the Louison brothers, Troy and Andre, combined with Dillon Biscette, Denzie Mathurin and Ryan Headley for Goddard/PCD starting five proved just a little too much for them in the first quarter, which ended on 14-18.
Going into the second quarter, the writing was on the wall as Goddard Group/PCD shifted into high gear, taking control to end the half with a 23-point lead (21-44).
On the resumption, it was all Goddard Group/PCD and with some timely substitutions by Coach Hewon Edwin, it was easy sailing. The third quarter ended on 39-67, with Lewis Industries scoring 18 points to Goddard Group/PCD's 23 points.
The final quarter saw a much-determined Lewis Industries team, but the fast pace game and turnovers, with tiring legs to the end, they just couldn't keep up with Goddard's Group/ PCD energy level both on and off the court, but interestingly they managed to score 12 points versus Goddard's 14 .
For Goddard's Group/ PCD, Troy Louison had a game-high 26 points, 11 rebounds and 5 steals; Andre Louison 23 points and 4 rebounds; Ali Quinlan 15 points; Marlon Alexander chipped in with 12 points, 9 rebounds and 5 steals; and Jonathan Gaston 8 points.
For Lewis Industries, Lenard Emmanuel was his team's leading scorer with 23 points, 5 rebounds and 5 steals; Denzel Louis 21 points and 4 rebounds; Darnvi Jones 18 points and 4 rebounds; and Johnny Solomon 14 points, 6 rebounds and 2 steals.
The KFC Player of the Game was Troy Louison (Goddards Group/PCD).