DEFENDING Champions Vieux Fort South are into the quarterfinals of this year's Blackheart Production Knockout Football Tournament.
On Sunday, in front of an impressive crowd, Vieux Fort South defeated their rivals Vieux Fort North 1-0, thanks to a 22nd minute goal from captain Jamil Joseph.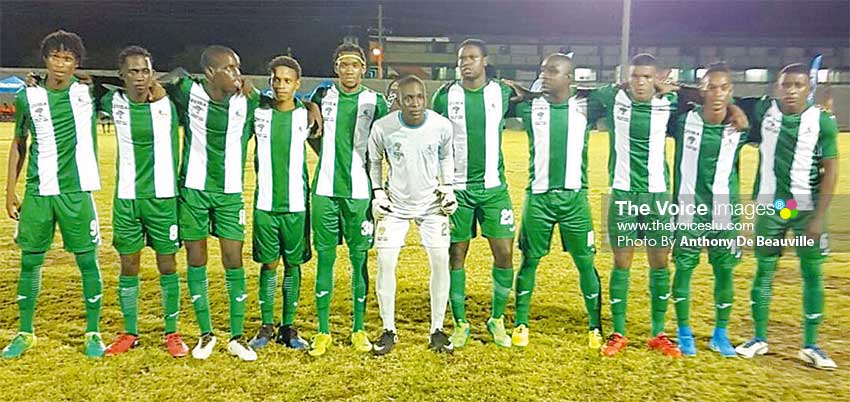 Despite playing with 10 men in this encounter after Sarn Savery was shown a red card by Referee Gordon Wilson in the 4th minute of play for a deliberate handle ball, the defending champions kept their nerves and their heads up until the final whistle. They also survived several attempts to goal by Vieux Fort North, marshalled by the experienced Sheldon Emmanuel.
The Vieux Fort South team now awaits the winner of the matchup between La Clery and Anse La Raye scheduled for Soufriere this weekend.
Also on Sunday, in the first game on the day, three-time champions Mabouya Valley had a convincing 3-1 victory over Roseau Valley. Shervin Simon opened the scoring for Mabouya Valley in the 39th minute to leave the halftime score 1-0.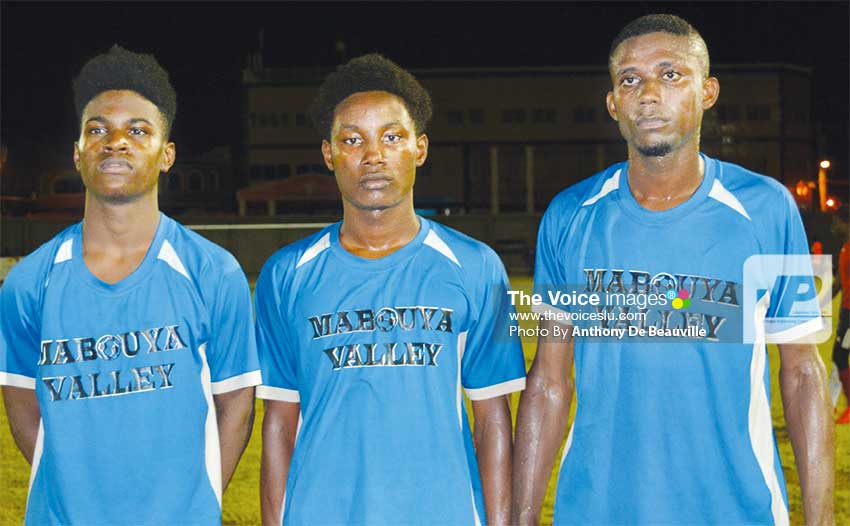 In the second half, Roseau Valley's Avril Eleuthere found the much-deserved equalizer in the 63rd minute but the former champions regrouped as they went on to score two more goals, courtesy Nicholas Leonty in the 76th minute and Jan Sonson in the 87th to seal their quarterfinal berth.
Mabouya Valley will now play former champions Canaries in their quarterfinal matchup at the Soufriere Mini Stadium this weekend.
On Saturday, in the first game of this year's tournament, Central Castries defeated three-time champions Dennery 1-0, a goal scored by striker Shaquille Degazon in the 7th minute. Degazon received a free ball on the left flank, waltzed pass four Dennery players to strike home a beautiful right foot shot which eluded the Dennery custodian.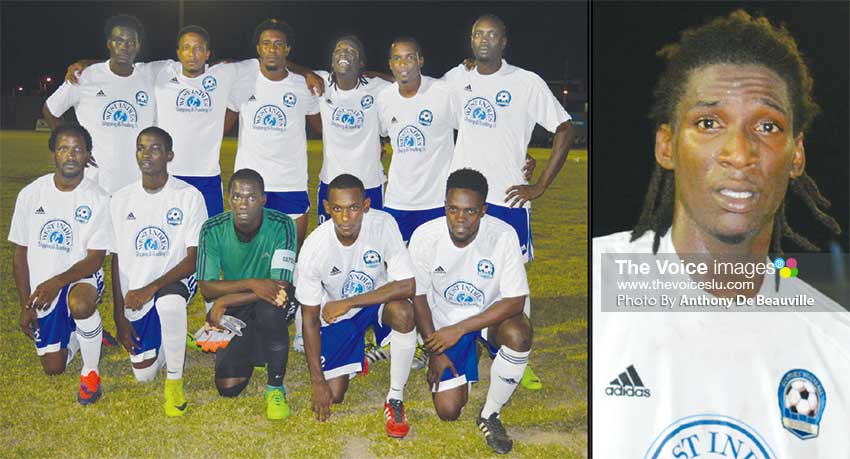 It was lockdown time for Central Castries for the remainder of the match as the former champions made several scoring attempts to goal but were denied every opportunity by the Central Castries defense and goalkeeper Kennedy Duncan. To add insult to injury, AzardFaucher was shown a red card in the 89th minute after being shown a yellow card in the 84th minute by Referee Xavier Lewis.
In the second encounter, two strikes from Canaries' David Henry in a match versus Mon Repos secured his team's quarterfinal spot. Henry's goals came in the 16th and 44th minutes.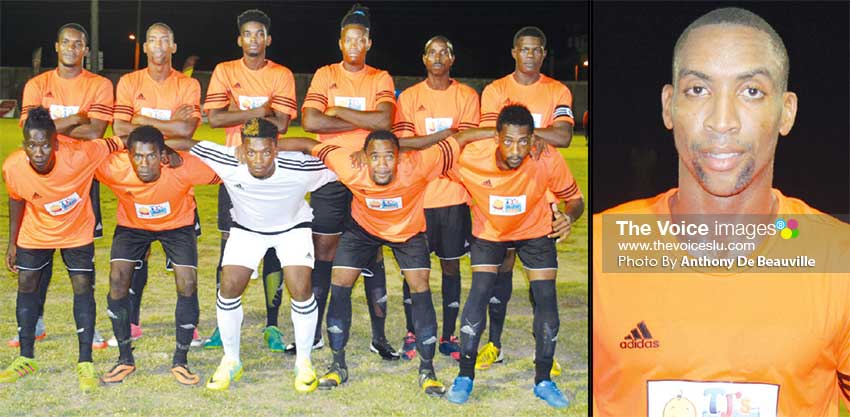 The Mon Repos team failed to put away at least three scoring opportunities offered to them in the first half of play. In the dying moments of the second half, Canaries and national Under-23 goalkeeper Quami Jones was tested between the uprights as he came up with two marvelous saves within 20 seconds of each other to deny Mon Repos a goal scoring opportunity.
Matches continued last evening at the PMG with Gros Islet taking on Soufriere and Micoud playing Laborie.