WITH two wins from three matches, the Sandals basketball team will aim for another victory when they play WASCO from 7:00 p.m. today in the KFC-sponsored Chamber of Commerce Commercial Basketball tournament now on at the Beausejour Indoor Practice Facility.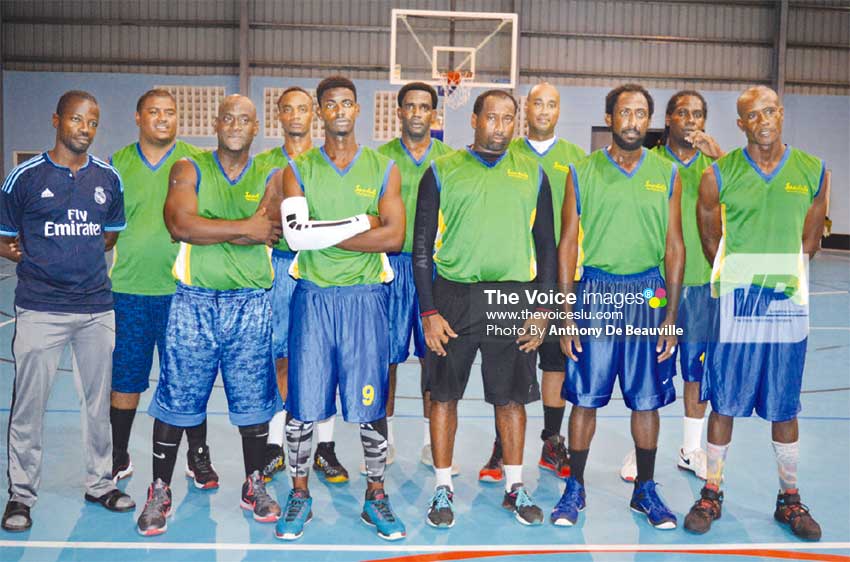 A win for Sandals will give them a slim chance of reaching the second round of the tournament with one game left to play against defending champions Goddard Group in a must-win situation next Saturday.
WASCO, on the other hand, has played three matches — winning 1 and losing 2. This evening, they are expected to leave no stone unturned.
In the second encounter of the evening, Lewis Industries, with three defeats thus far in the tournament, will look to make amends when they play Digicel; the latter has failed to trouble the scores in terms of team points and a win for either team in this bottom of the table clash at 9:00 p.m. will certainly bring a sigh of relief for supporters.
Last evening, Media House took on CSA while Teachers Union played the Royal Saint Lucia Police Force/Combined Forces.
Meanwhile, one game was played on Wednesday between Financial Services and Digicel. The first quarter was at an all-time high with both teams being a bit tentative as neither seemed to hold the advantage. At the end of the first quarter, the scores were tied at 18-18.
The second quarter saw a more dominant and assertive Financial Services team stamping their authority as they outscored Digicel 26-9 to end the half with more purpose on 44-27.
In the third quarter, a rejuvenated Digicel team came back into their own but despite their efforts, they were outscored 19-18 as the quarter ended 63-45.
With all to play for, the final quarter produced some tense and exciting basketball with Financial Services fought tooth and nail to cling on to their advantage. However, despite being outscored 14-15, they were still able to pull away with a 77-60 victory.
The main contributors for Financial Services were Marlon Samuel (26 points and 7 rebounds) and Shamoir Jn. Baptiste (18 points and 8 rebounds).
For Digicel, Jaddon Montoute scored 17 points and 16 rebounds and Fabian Florton 16 points and 11 rebounds.