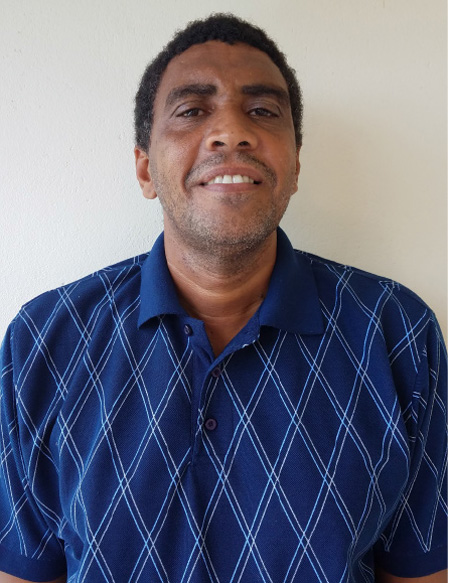 IT is said that we are born with a special talent – a natural ability to do something well, especially in the artistic and creative realm. Some of us discover this talent during the course of our lives while others do not. Some of us use these discovered talents to bring joy to ourselves and others. This is what St. Lucian painter, Alwin Joseph, has done.
Joseph has been dabbling with paint and brush since 1979 while he was a student at St. Mary's College. His teacher was well-known artist, Luigi St. Omer, the son of renowned painter, Sir Dunstan St. Omer. He laid down his brushes in 1994 to concentrate on his banking career and starting a family.
However, in 2007, his passion was reignited and he dug out the old brush and paints and started creating some masterpieces, which certainly caught the eye of many buyers on the local market.
He is motivated by scenery and natural beauty, so he paints mainly landscapes, using acrylic on canvas as his medium. His creativity causes him to add out-of-the-box touches to his pieces, which makes them unique.
Joseph enjoys creating works of arts. They inspire him, boost his confidence and brings him joy daily. Such is his passion for the arts that he has created a small art gallery at his residence where he spends much of his time putting paintbrush to canvas. His gallery goes by the name 'Caribbean Pieces'.
This artist is very eager to learn more, so he can continue to grow with the art form.
Contact Information: Alwin Joseph
Email: caribbeanpieces@hotmail.com
Phone: (758) 284-6807