HUNDREDS of football fans turned out to take in the action at the La Ressource playing field on Sunday as Blackheart Production staged a triple-header.
In game 1, (friendly), defending champions Vieux Fort South came from behind to defeat La Clery 4-1.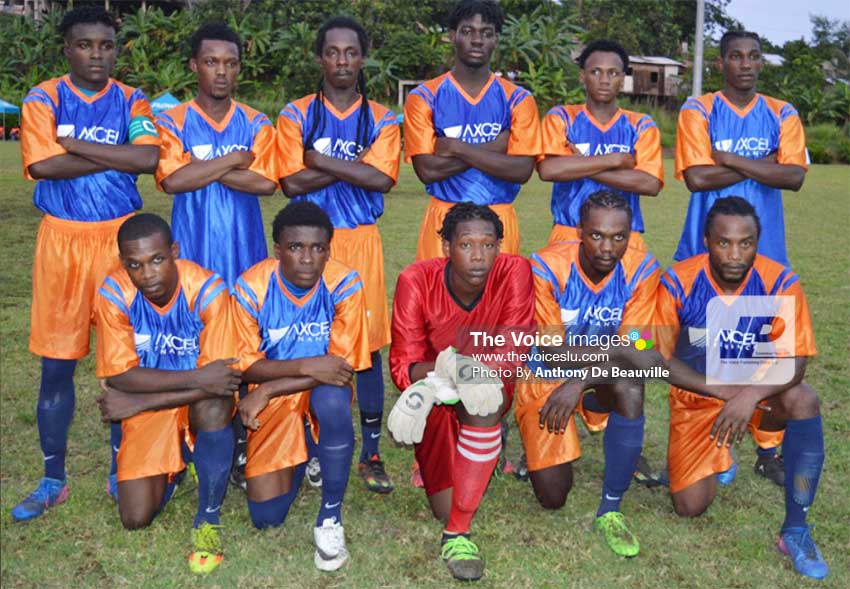 Schem Scotland put La Clery ahead in the 21st minute to seize the half-time advantage.
In the second half, Dahvel Edward equalized in the 56th minute and Gregson President made it 2-1in the 59th. Two quick strikes from Jervic McFarlan in the 74th minute and Antonius Myers in the 78th minute put the match beyond La Clery's reach.
VFN will be hoping to win back-to-back titles when the 2017 Blackehart Knockout Football Tournament kicks off at the Phillip Marcellin Grounds in Vieux Fort on Saturday, September 16.
By Game 2, also a friendly, the crowd had grown to well over 1000 fans for the encounter between rivals Mabouya Valley and neighbours Dennery, who have won the championship a combined six times with three titles apiece.
McGuyver Raymond opened the scoring for Dennery in the 9th minute and Calixte Biscette doubled the score-line in the 27th to leave the halftime score at 2-0.
After the break, the Mabouya Valley team upped the tempo and was rewarded for it when prolific goal scorer in this year's Super League Tournament Vernon Abbott pulled one back in the 49th minute. Wayne Theodule gave Mabouya Valley the much-needed equalizer in the 78th minute while CalixteBiscette scored his second for Dennery in the 79th to take the lead.

Meanwhile, for the final spot to complete the roster for this year's tournament, Vieux Fort North has earned that right as they defeated Desruisseaux 2-0. Kevin Myers scored in the 18th and 28th minute to boot Desruisseaux out of contention.
With three weeks still to go, a number of warm-up games are on the card as teams look to fine- tune mentally and physically for what is expected to be another super Blackheart tournament.