UPTOWN Rebels emerged champions of the Vieux Fort South Promotional League on Saturday and will represent the league in the Saint Lucia Football Association Promotional League Championship scheduled to commence in a few weeks.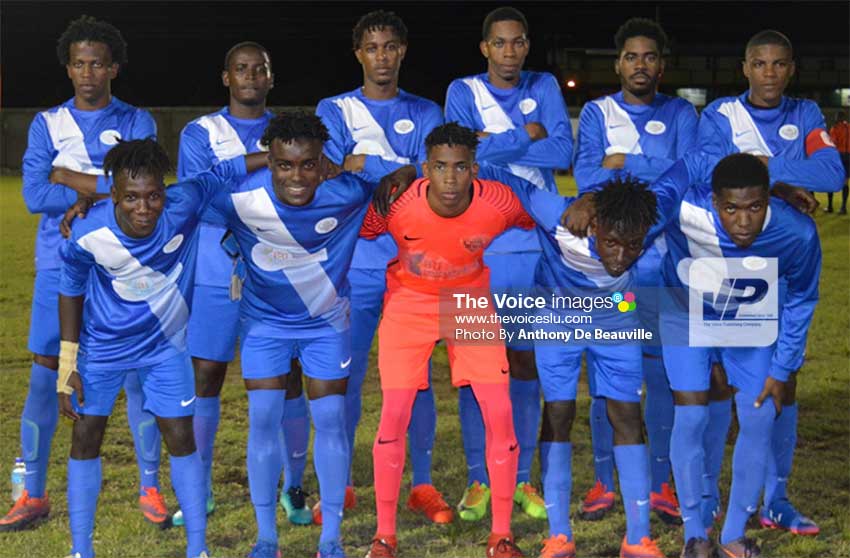 In the final played at the Phillip Marcellin Grounds, Uptown Rebels defeated Knights Sports Club 2-1.
With a crowd of over 600 football fans in attendance, Arkim Joseph put Uptown Rebels ahead in the 40th minute to the delight of his teammates and their supporters in the stands. The celebration was short-lived when Azar Charles gave Knights the equalizer in the 43rd minute to leave the scoreline 1-1 at halftime.
In the second half, Uptown Rebels nosed ahead for the second time in the encounter through Twinkle Actil in the 70th minute and despite several counter attacks and goal scoring opportunities at either end, the Uptown team was still able to hold their nerves up until the end of regulation time.
Meanwhile, Veterans teams continue to play a number of football friendlies ahead of this year's Veterans in Sports Inc. 2017-2018 tournament and Saturday evening was no exception. In one match played, Vieux Fort Central defeated Dennery All Blacks 4-1 with goals from Wilbur Moffat (2), and 1 each from Anderson Celise and Roger Winter.