PRESS RELEASE – THE Saint Lucia Tourist Board (SLTB) has selected TOTAL Public Relations as its official public relations agency in Canada to represent the destination.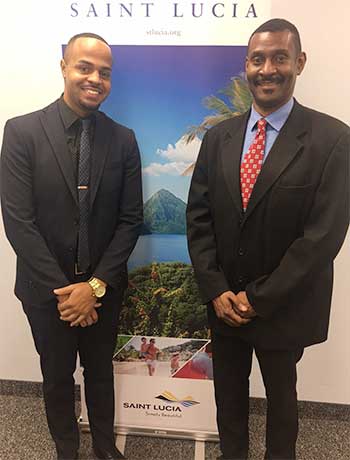 TOTAL PR will be responsible for developing and implementing a strategic public relation plan with the overall objective of targeting key niche markets aimed at increasing Canadian visitors.
The TOTAL agency will continue to grow awareness of Saint Lucia in specialized niche markets with its combination of romance offerings, health and wellness spas, culinary options and travel trends like "affinity" tours for those seeking learning-based vacations.
"We are humbled to have been given this opportunity by the Saint Lucia Tourist Board to support their marketing efforts in Canada," said Andrew Ricketts, President of TOTAL Public Relations. "Saint Lucia is a place to indulge all senses. The island is blessed with some of the Caribbean's finest beaches, luxury resorts with unparalleled views and the perfect balance of activities and relaxation. Saint Lucia and love go hand in hand."
Reporting directly to Dunstan James, Director of Marketing Canada, TOTAL PR will lead the media relations from its Toronto-based office.
For media inquiries on Saint Lucia, please contact Andrew Ricketts at (416) 820-4310 or by email andrew@totalpublicrelations.ca. For all sales and travel trade related inquiries, please contact Dunstan James at (416) 801-9519 or by email djames@stlucia.org.