PRESS RELEASE – THE Saint Lucia Writers Forum (SLWF) in association with the Piton International Film Festival (PIFF) will today present a workshop in poetry dubbed "Poetry 123" with award-winning poet, Rosemarie Wilson, from the United States.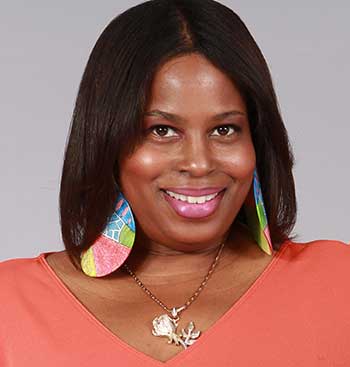 The free event takes place at the Castries Central Library from 6 p.m. At the workshop, Wilson will look at different poetry forms, inclusive of haiku, rhyme and free verse.
The workshop is open to non-members of the forum and interested persons can call 488-8449 or email writersforumsluc@gmail.com.
About Rosemarie Wilson
Rosemarie Wilson, a.k.a. One Single Rose, is an award-winning poet, spoken word artist, singer, actress, playwright, author of three self-published poetry collections, nice and naughty chapbooks.
Wilson is a Davenport University graduate, nine-time National Poetry Award (NPA) nominee, 2010 recipient of the NPA's New & Upcoming Poet, Poetry Author of the Year award and her CD Poetic Truth was voted 2015 Spoken Word/Poetry Album of the Year.
She is a four-time Who's Who in Black Detroit honoree, first place and three-time honorable mention recipient of the Detroit Writers' Guild Paul Laurence Dunbar Poetry Contest, 2012 SAFE (Sisters Acquiring Financial Empowerment) Ambassador Award recipient, SVMixMedia.com's 2012 Performance Artist of the Year, Detroit Metro Times' Reader's Choice 2014/2015 Best Local Poet and was nominated in the 2014 Spoken Word Billboard Awards.
Upon entering a slam competition for the first time at the Motown Museum in Detroit, Wilson was named Motown Mic 2014 Performance Artist of the Year. In 2011, Wilson debuted as an actor in Detroit. She has since performed both nationally and internationally in a few amazing productions. A few of her notable performances include the Floacist'sFlovertex in Detroit, MI, the Kistrech Poetry Festival in Kisii and Nairobi, Kenya, the Piton International Film Festival in St. Lucia as well as touring Europe in 2012.
Her poetry is published with Broadside-Lotus Press, Inner Child Press, Night Ballet Press and Crisis Chronicles Press. She also hosts open mic poetry every first and third Friday in the Spotlight at Manila Bay Café, which was named 2014 Open Mic of the Year by the NPA's and Detroit Metro Times' Reader's Choice 2015 Best Open Mic, located at 4731 Grand River in Detroit, Michigan.
The year 2014 marked the official launch of her non-profit motivational workshop series, One Single Rose Blooms, workshops centered on inspiring bright young stars and seasoned adults to fearlessly follow their passions. 2014 was a year of "firsts" for her — she released two spoken word CDs, (Poetic Truth available on iTunes and Straight Up, No Chaser) and her first full-length comedic stage play entitled "Addiction", sold out in its debut at the Boll Family Theater, on Broadway in Detroit.
For more information on One Single Rose, please visit www.onesinglerose.com.