A summer camp for children in educational District Six ended last week with participants being urged to strive to become role models in their communities.
The camp was held under the theme "Don't tell, me show me" and was organised by the Community Relations Branch (CRB) of the Royal St. Lucia Police Force (RSLPF) with support from a number of organizations and individuals around the island.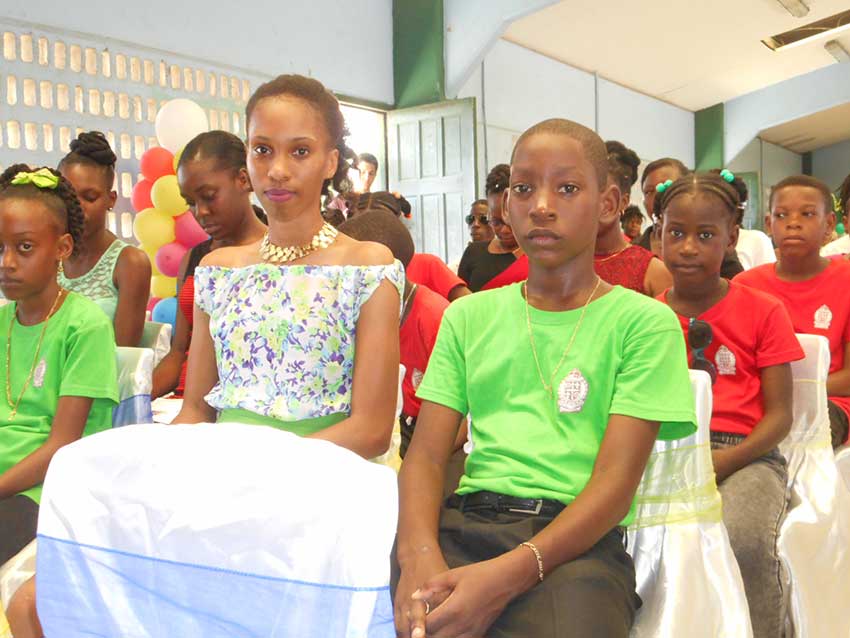 The closing ceremony, which was held at Vieux Fort Primary, was attended by government officials and other distinguished individuals, including Minister for Home Affairs, Hermangild Francis; former Chief Medical Officer, Dr. Stephen King; and RISE Director, Dr. Jacqueline Bird.
Approximately 95 percent of the children at the camp have had behavioural problems, some of which had required the intervention of the CRB.
In giving an overview of the camp, Cpl.Silvina James of the CRB said the camp was both fun-filled and educational.
"The programme is a continuation of a holistic intervention approach to help positively rehabilitate the children chosen. The aim is to create a loving, fun, and edifying environment that would allow the children to reflect and make the right decisions in life," James explained.
"Today, this club closes one door but continues the journey, a journey where only the fittest of hearts, body and soul survive," she added.
She said that while the road ahead is rough as it relates to guiding the youth on the right path, with the necessary support, the youth can become good citizens.
"Don't just tell them, show them," she stressed, adding that children are not born bad, but are failed by role models and the environment.
Guest speaker, Ajani Lebourne, who recently received the Queen's Young Leader Award, in his address to the gathering, told the children that they have the ability to become role models in their communities.
"Everyone has the ability to become a role model. Challenge yourselves to make a positive change in society and work towards it," he advised the children.
"A role model is not just one who just says things, but shows it. A role model is not one that just falls from the sky, but one that is grown and built," he added.
According to Lebourne, the youth are not bad but it's the environment that changes them. He called on the public not to label the youth as troublemakers, but people who have the ability to grow and make a positive change in their communities.
"Young people are not the problem, it is the environment," he said.
He lamented that the people who do negative things are the ones who often take the spotlight. He also called on adults to play their roles in building a culture of youth development and promote more role models in our community.
The audience was also treated to presentations from the children.