The fourth annual Piton International Film Festival (PIFF) wrapped up last Saturday at Bay Gardens Inn with organizers lamenting the slow pace of progress in the local film industry.
The week-long festival commenced on August 13 at Tet Paul Nature Trail in Soufriere – run by Maureen Fontenelle, one of PIFF's business partners – under the theme, "Empowering Our Youth".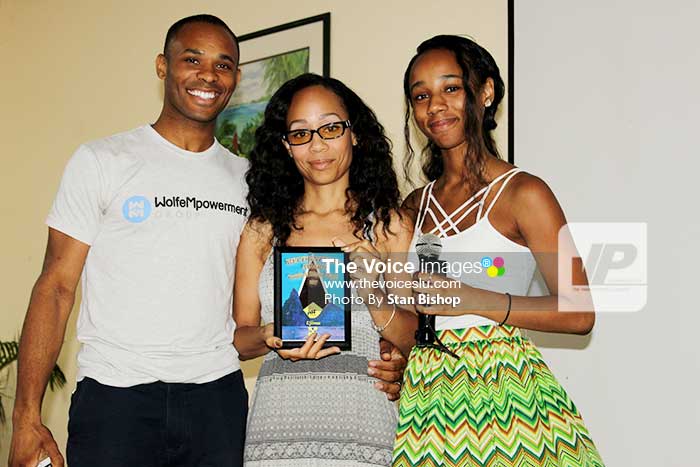 During the packed week, several workshops in documentary filmmaking, martial arts, poetry and performance, photography, movie screenings, Kemetic yoga and film production/filming were held across the island, culminating in Saturday's awards ceremony and screening.
Organizers Ed "Bro Umoja" Herman and Dr. Kathleen Walls, who reside in the United States, say they make the annual trip to Saint Lucia to ensure that the requisite skills needed to develop the local film industry are made available – either for free or subsidized.
Herman, originally from Marchand, Castries, worked for NASA for several years before retiring and continuing a call made by former Prime Minister Sir John Compton: do whatever possible to develop the homeland. Despite many successes over the years, Herman admitted that the work can get frustrating at times, especially when the powers-that-be do not see PIFF's overall vision.
"This one was the most difficult one for me because it took me on a lot of highs and lows," Herman told The VOICE on Saturday. "But I think Saint Lucia needs this. It was a personal challenge for me this year and I almost gave up."
Herman said his struggles were analogous to biblical Noah getting into the ark and people laughing at him, with the latter perishing eventually when the great flood came.
"If you looked all through the Bible, it challenges you that when God gives you a job to do, most people don't innerstand what you're doing, mostly those in power," Herman stressed. "So when we come to Saint Lucia and hear the challenges that people are going through, we know that it's not that difficult to remedy them."
In order to remedy the indifference the authorities have about the potential of the local film industry, Herman said people need to first innerstand what the island offers. He said Saint Lucia depends heavily on a dependent muscle, tourism, which is very fragile. While he admitted that tourism should be embraced, he believes that an independent muscle, such as the film industry, should become a part of the big picture.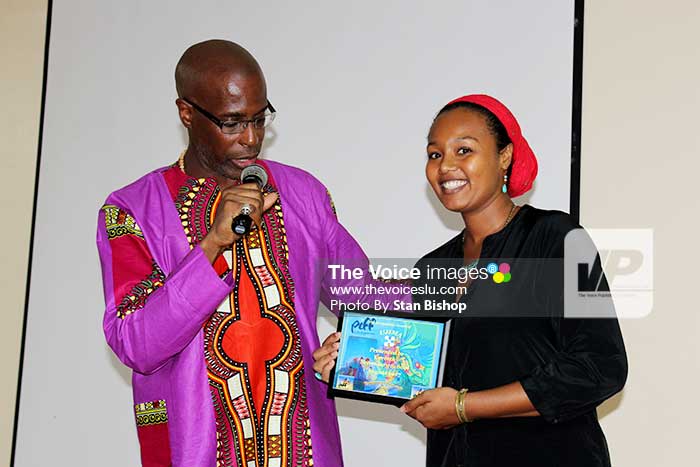 "What we're saying is to attach an independent muscle to a dependent muscle. Take that independent muscle and fuse it into your slow season. Right now, John Travolta is wrapping up a movie in Puerto Rico. Why not in Saint Lucia? Because we're not in the room, we're not making ourselves available to this multi-trillion-dollar industry," he explained.
Herman said Saint Lucia has the right infrastructure and plays host to an international jazz festival, obvious gems to attract international tourists. He said his company knows the people involved in the filmmaking industry overseas – "we've been talking to them for years" – who can get the local film industry going, if only by shooting movies here.
Herman said the main prerequisites for the film industry to blossom here are hotels, restaurants, and transportation. He added that the number of jobs that can be created through a motion picture industry is incalculable, noting that every name in the opening and closing credits of a movie equals a job.
"Let us help you; give us the contract and we will bring them in for you," he said. "That's where we're at right now with the government of Saint Lucia – let's make this happen because the people of Saint Lucia are hungry for something else."
Dr. Kathleen Walls, Herman's wife, said despite the frustration the team experienced this year in making things happen with limited resources and cooperation, "it was so important because we can then connect to the frustration that many people on the island feel. So by tapping into that, it increases our empathy, drive and motivation to keep going.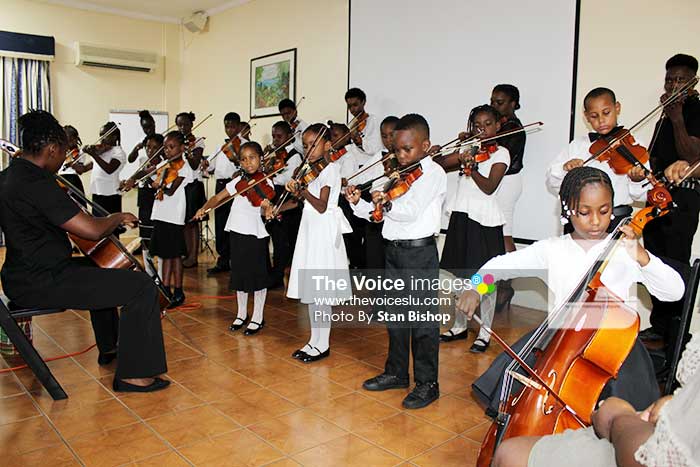 "Our motto is that it's a collaboration — not a competition. So it just encourages us to put our hands in other people's hands and encourage them to put their hands in our hands even more," she said.
Dr. Walls said this year's festival highlights were many, including working with two schools (Soufriere Comprehensive and Corinth Secondary) and being able to partner with the south for the first time.
Among the professionals who came to Saint Lucia for the festival were fifteen-year-old filmmaker Aniya Wolfe of Philadelphia, Pennsylvania; a nineteen-year-old third degree Black Belt; and spoken word poet Rosemarie "One Single Rose" Wilson of Detroit, Michigan. The sessions, she said, were not only informational but life-transforming.
"We had so many adults come down to just pour into these students (the information they need). We had students with emotional breakthroughs – from feeling as though they're beautiful to knowing that they are beautiful," Dr. Walls told The VOICE.
Speaking on tourism being a dependent muscle, Dr. Walls echoed her husband's sentiments, referring to the recent passage of Tropical Storm Harvey, which forced the business sector to shut down for nearly a day, resulting in a loss of revenue and opportunities for tourists to traverse the island.
"Tourism is not only dependent on people coming to the island to spend their money, but also their ability to move around the island to do so. So what do they do when they can't go out? They watch films on television.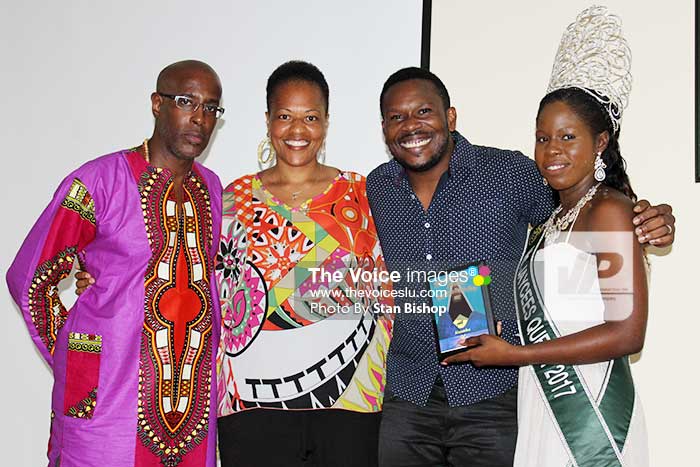 "So here's the opportunity for that independent muscle, filmmaking, to do its part all over the world. When you have filmmakers and musicians from Saint Lucia who are putting their films and music out there, bad weather would actually help them because people will still watch television and listen to music," Dr. Walls explained.
Fontenelle is basically Herman's voice in Saint Lucia and has been liaising with him for the past year in getting this year's PIFF organized. She recounted the daily challenges she faced in approaching business partners, whom she would link up by telephone with Herman – all in an effort to make the festival successful.
She believes the nature trail, a scenic community that sits near the captivating Pitons in Soufriere, offers the perfect backdrop for filmmaking and looks forward to film production crews setting up shop there soon.
"Tet Paul hasn't been explored because not much has been done about it in terms of marketing," she told The VOICE. "But since I took over the managing of Tet Paul in 2014, I decided to give up my job in London to come down to Saint Lucia. I have since started marketing the place and my work has only just begun.
Several short films were screened at Saturday's closing ceremony. Also, Wolfe's first film, a full length feature she wrote, edited and directed, entitled "Beyond My Skin", received glowing reviews, especially for her depiction of various social issues.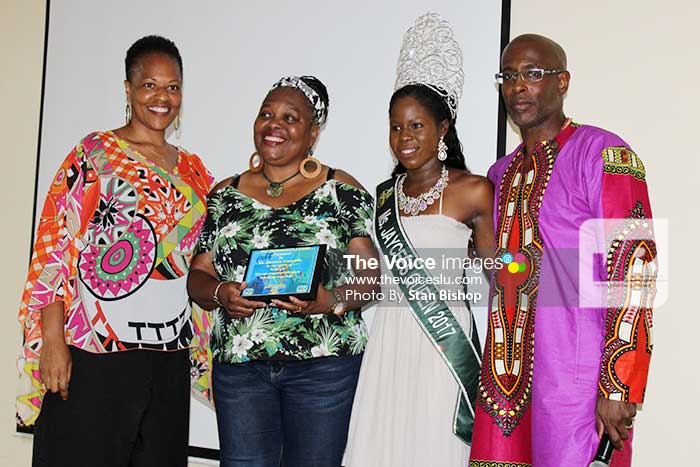 "The film is about three teenagers going through the common issues faced by youths globally," she told The VOICE. "I wanted to create something to bring awareness to situations such as child molestation, substance abuse, LGBTQ, domestic violence, and so much more."
The youngster said writing has always been her favourite subject at school and that she aces all her essays. She noted that she loves to write because she believes it's very important. However, she admitted that her least favourite part of the writing process is when she writes a script "because I'm just so visual."
"So I'm kind of going back and forth for the writing and the filming. But I started writing for as long as I can remember but starting shooting at 13," she said.
Wolfe said her parents have always been supportive of her filmmaking prowess, adding that when she started making the movie two years ago, their love, support and stories inspired her because they both went through some of the issues in the film.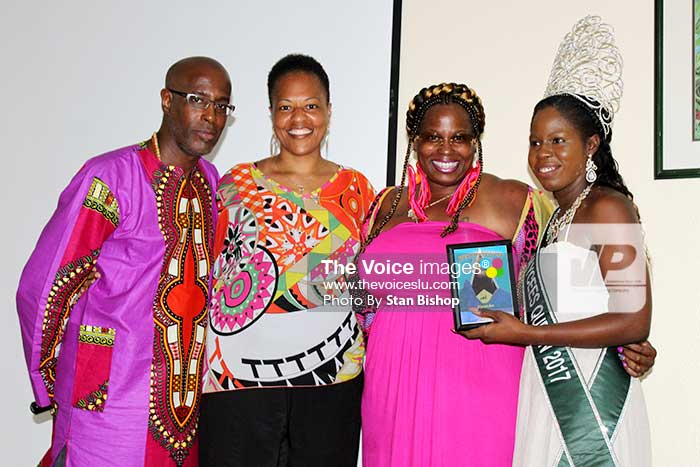 With Philadelphia not having many film programmes for 13-year-olds, she said she had to research, experiment and do things on her own and make mistakes. Nevertheless, she said she would do it all over again, especially since her new film, which she intends to screen at independent films festivals shortly, is receiving positive feedback. She also had some advice for filmmakers.
"You have to love yourself before anything else," she said. "There are going to be people who will tell you what you should stick to, especially if you're 13. But once you understand yourself, love yourself and feel comfortable with yourself, all those outside forces don't matter. After that, just do what you need to do."