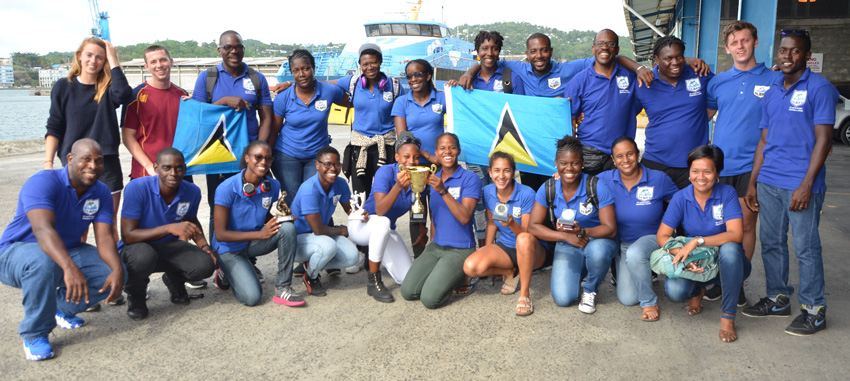 SAINT Lucia Rugby Football Union's (SLRFU) will for the second year host the Community 7s Rugby Tournament at four different venues.
According to SLRFU, the primary aim is to sensitize and introduce rugby to communities around the island.
This year's tournament will also be used for selection of players for national team training as the SLRFU intends to send national male and female teams to an international 7s competition later in the year.
The 2017 Community 7s Tournament is scheduled to take place at the following venues: September 3 — Soufriere Mini Stadium; September 9 — Laborie Playing Field; September 17 — Dennery Playing Field; and September 23 (finals), La Clery Playing Field.
All matches will commence from 10:00 a.m.
In 2016, Rogues Rugby Football Club dominated the male category while Whiptail Warriors Rugby Football Club took charge of the female category.
VBCC Stingers male and female teams are hoping to dethrone the defending champions. It will be a task as the Whiptail Warriors male team has been looking forward to the challenge.
An up-and-coming team from Soufriere will be participating in a series of exhibition matches in the tournament. The team comprises rugby enthusiasts from the community who have been training and working persistently to build the Soufriere Lion Rugby Football Club to go head-to- head with the more experienced Castries-based clubs.
Meanwhile, SLRFU continues its effort in promoting rugby in Saint Lucia. In the new academic school year, the Union will be embarking on a school-based rugby programme for primary and secondary school students. SLRFU strongly believes that aside from imparting the knowledge of playing the sport, it is also important to convey the rugby core values: integrity, respect, solidarity, passion and discipline.