THE Saint Lucia Amateur Bodybuilding and Fitness Association will stage its national championship on Saturday evening at the National Cultural Centre (NCC).
The show will start at 7:00 p.m. and will feature fourteen athletes representing seven gyms on the island competing in six categories: men's physique, bikini, figure, novice, intermediate and senior men's bodybuilding.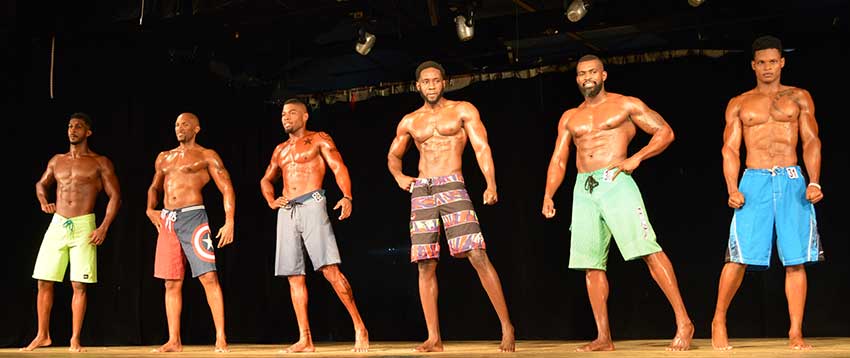 Gyms being represented are Mango Moon Gym (Zimran Leon, Simeon Mathurin, VernelFlavien and Kurdisha Francis), La Borde's Gym (Kirton Hubert, JoneilPeledge and Newton Alberton), Gregor's Gym (Rocheal Philip), Carielle Fitness Centre (Lashelle Regis and Deanna Dujon), Lifestyle Fitness (Anita Peter), Ali D's Gym (Lance Etienne), Dennery (Peter Prospere), and South Side Gym (Jabari Bret).
Two guest posers, Shakira Doughlin and Ramon Dodson, IFBB professionals from Barbados, will grace the main stage and are expected to leave a lasting impression on the audience.
Expect the competition in all categories to be highly competitive among the various gyms. One thing's for sure: the guys and gals are more than ready for main stage.