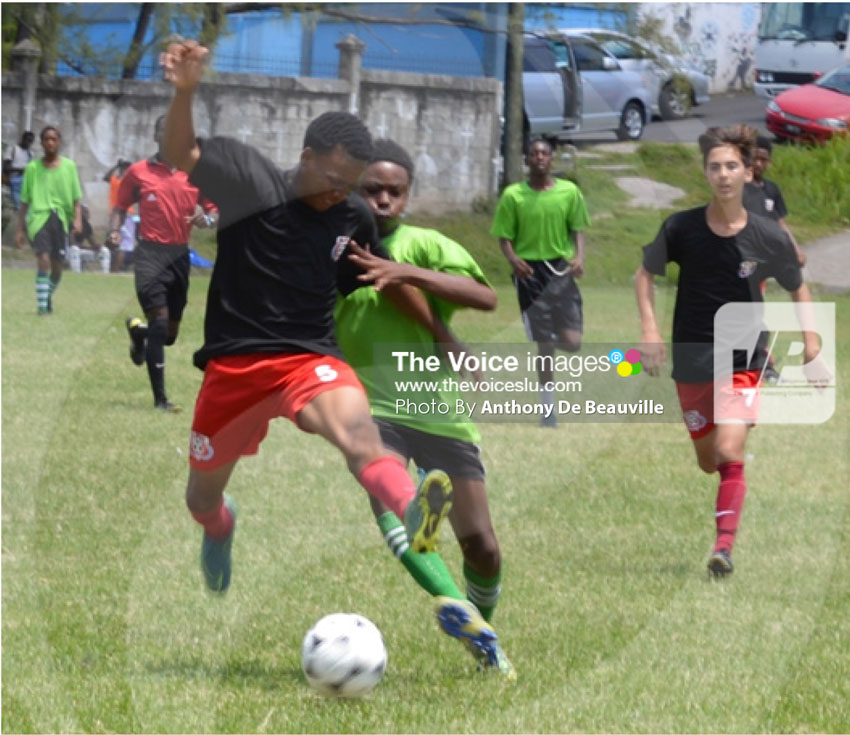 THE Corinth playing field was a hype of football activity this past weekend as the Gros Islet Football League staged the inaugural Aurelien Soles Invitational Cup with nine out of ten teams showing up.
Two groups were drawn by random selection, with home team GMC United coming up against T Valley in the opening game. It was a fun-filled day for all with teams displaying high quality football and coaches were seen on the sidelines encouraging with all their might. The day concluded with PineHill VSADC losing to Boys Training Centre.
Summary: Eight teams qualified for the final stages, top three of each group and best two losers. These included GMC United, Northern United, Big Players, Pioneers F.C., PineHill VSADC, Choppers, T Valley, and Boys Training Centre (BTC).
On Sunday, all teams showed up on time to start their quarterfinals matchup. GMC United defeated an over-confident BTC team 2-1 to secure the first semifinal spot. The second and third quarterfinals went to down to penalties with T Valley advancing ahead of VSADC and Northern United advancing over Pioneers. Big players made light work of Choppers to advance to the last semifinal spot.
Semifinal matchups were as follows: GMC United versus Big Players and Northern United against T Valley
Big players defeated GMC 3-1 to advance to the finals while Northern defeated T Valley on penalties.
In the finals, Big Players made light work of Northern United, stamping their authority from the first whistle to emerge champions with a 2-0 victory.