SANDALS Foundation last Friday presented 1200 pairs of stable socks valued nearly US$15,000 to a number of sporting youths within the Castries basin.
The presentation was made at the Kenneth "Wriggler" King Facility on Darling Road in Castries.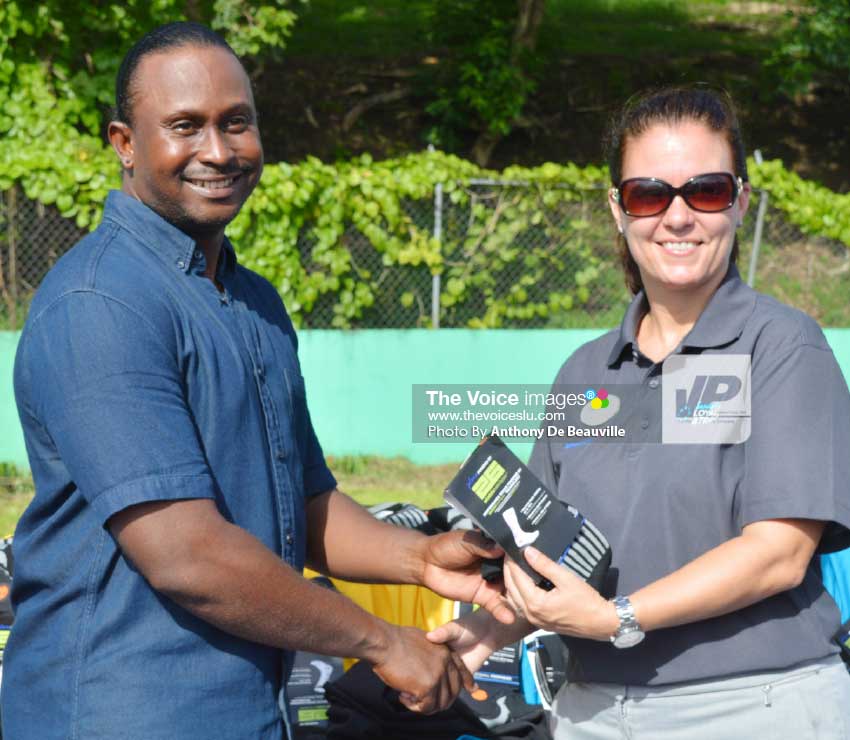 The socks, which provide better comfort and support, also improve stability by up to 15%, eliminate hot spot, reduce friction and blisters, improve function of foot, ankle, knees and hips and reduce risk of injury.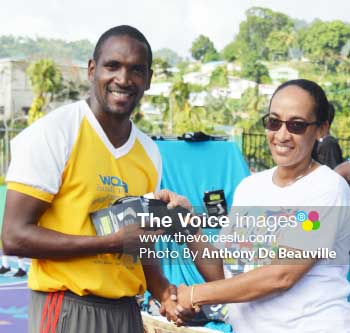 Martina Roth, Hotel Manager for Sandals Halycon in Saint Lucia, told The VOICE that the Foundation was proud of the initiative, adding that the company donating the socks was PTX Performance Product Inc, a leader in design, development, manufacturing, marketing and distribution of branded action sports equipment.
"This initiative continues to be successful and growing international support has increased the ability to engage youth in schools," she said.
Teams receiving the socks included Basketball for the Future, Tiger Flow Tennis Academy, Trevor Daniel Football Developmental Programme and the Saint Lucia National Cricket Association.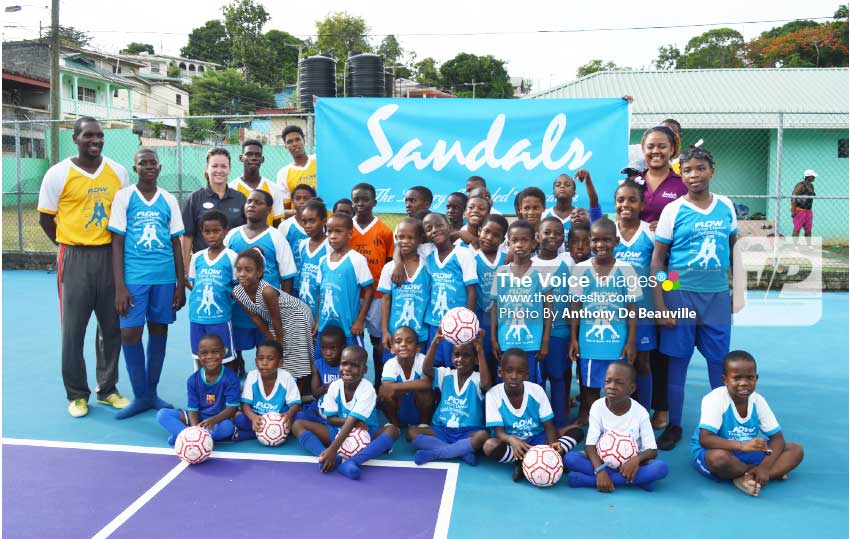 Youth and Sports Officer Ligorious Marquis told The VOICE that the Department of Youth Development and Sports is always pleased when the corporate sector supports the island's youth. Sandals Foundation has been a very good partner to the department, he said.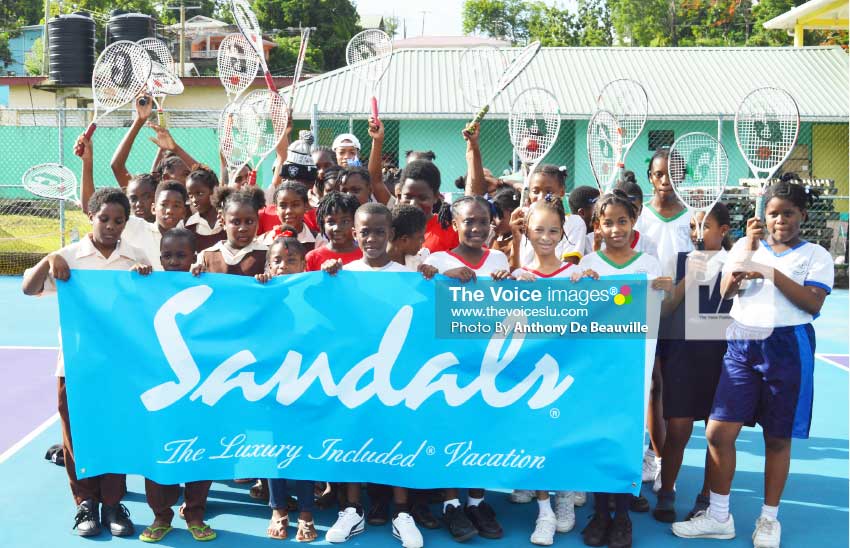 "We have collaborated on a number of activities over the years," Marquis said. "This special presentation to the various sporting disciplines is really an indication as to their commitment to the young sportsmen and sportswomen in Saint Lucia. We want to applaud their effort and look forward to a continued relationship with the Sandals Foundation."