NOTHING, it seems, will change Government's decision to close down Radio St. Lucia (RSL).
Information Minister, Dominic Fedee, yesterday made it clear that the station will go and that he will by month-end present a more comprehensive story on the radio station, which has served the country for decades.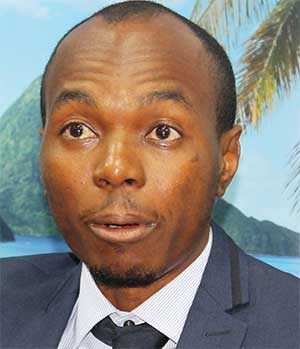 In April, Prime Minister Allen Chastanet said the station was a financial failure and too costly on the country's coffers and, therefore, unsustainable as a government entity.
Pressed by reporters yesterday for a definitive statement on government's plans for the station, Fedee said government had decided that the station will have to go into liquidation.
"We're doing everything possible to ensure that we have a situation at Radio St. Lucia that is in the best interest of everyone. By July 31, the entire process should be over," Fedee said.
What's next for employees come next month is unclear as Fedee felt it was not prudent to divulge information to the media before discussing the matter with their labour representatives.
"We have to ensure that we do well by the employees regarding their severance," he said.
Prior to all of this, part of government's broader vision for the radio station was to integrate it into the government-owned National Television Network (NTN).
Two months ago, at a meeting held between Fedee and management and staff of the station, several options were laid on the table for discussion, one of which was the merger with NTN or the Government Information Service, of which NTN is part.
Also at the time, a former General Manager of the station, Winston Springer, made a formal plea to the government not to close down the station, saying it would be a "colossal mistake".
Springer said that certain programmes are necessary for broadcasting to the nation and could only be done by Radio St. Lucia, a national broadcasting service, whether or not it was producing a profit or not.
Meanwhile, the agony of employees at the station continues with late payments of their salaries, something Fedee did not seem to find strange.
"What's going on at RSL is what that has always been going on. I worked at RSL. For example, to hear that people at RSL are being paid late, that has been a perennial situation and it is quite unfortunate. It should never have been allowed but this is part of what we have been saying — that Radio St. Lucia is not sustainable and it cannot be managed in the way that it has. Which is why our government has made the decision to reconfigure the station into a new arrangement that will be part of a bigger vision for public broadcasting in the country," Fedee said.