SAINT LUCIA'S 16-man contingent emerged champions of the 9th edition of the Creole Boxing Championship which ended here on Saturday evening at the Beausejour Indoor Practice Facility.
Team Saint Lucia ended on nineteen points — five points ahead of closest rivals, Dominica – capturing 16 medals: 2 gold, 13 silver and 1 bronze. Martinique ended on 10 points, Guadeloupe 6, Barbados 21 and Antigua and Barbuda 15. However, both Barbados and Antigua and Barbuda are non-creole speaking countries.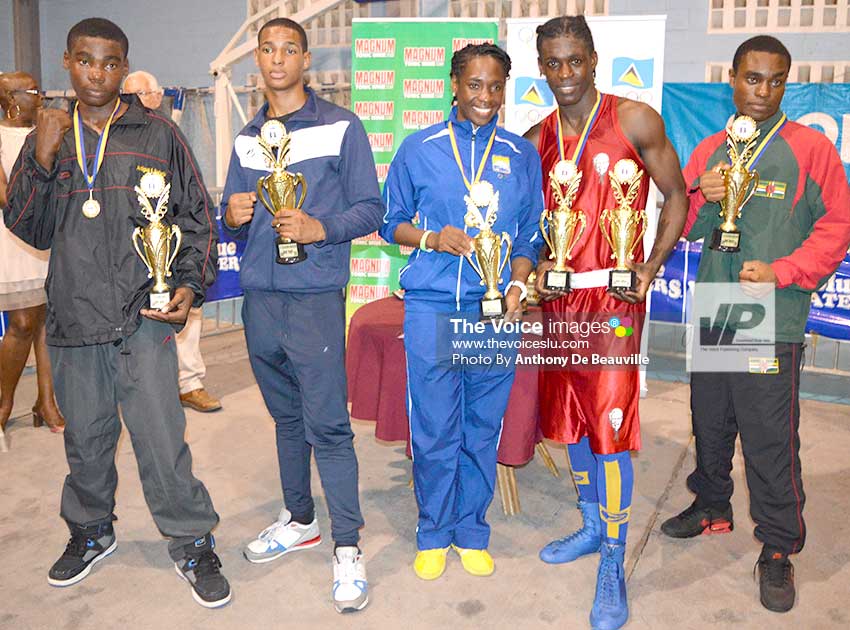 Other non-creole speaking countries in the competition were Saint Marteen (5 points), Saint Vincent and the Grenadines (4 points) and Trinidad and Tobago (2 points).
Team Captain Lyndell Marcellin secured one of two gold medals for Saint Lucia. He defeated Jamal Edmunds in a split decision in one of the tournament's featured fight on the last night.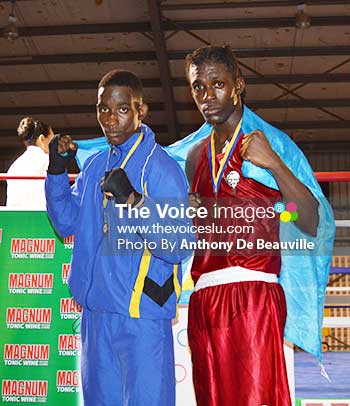 The other gold medalist for the home team was Nathan Ferrari, who also was impressive on the night as he stopped Wynton Philip of Antigua and Barbuda 2 minutes and 22 seconds into the second round. Referee Jason Cadagon of Barbados had no choice but to stop the contest and save Philip from any further punishment from Ferrari's thundery body blows.
Other victories on the night saw JabaliBreedy of Barbados winning a controversial split decision over Keshan Jacoby-Koaly of Guadeloupe, resulting in the Guadeloupe technical team pulling its boxers from their remaining bouts on the night. Following that bout, the Guadeloupe coach was taken to hospital for treatment after slamming his hand into a glass window downstairs the BIPF.
Ajayi Jones of Barbados stopped Simon Jones of Dominica in the bantamweight (52-56 kg) in the first round to capture gold.
In the middleweight division (69-75 kg), Keithland King of Saint Vincent had a walk-over victory as Alexandre Moyston did not show up for his fight since the Guadeloupians had pulled out their competitors from the championship. Rowain Christopher also had a walk-over victory as Barbados Charles Cox was ruled out after being diagnosed with a shoulder injury.
In the youth category — welterweight (64-69 kg), Rodriquez Frederick of Dominica won by a spilt decision over Ludwig Charles of Saint Maarteen/Saba.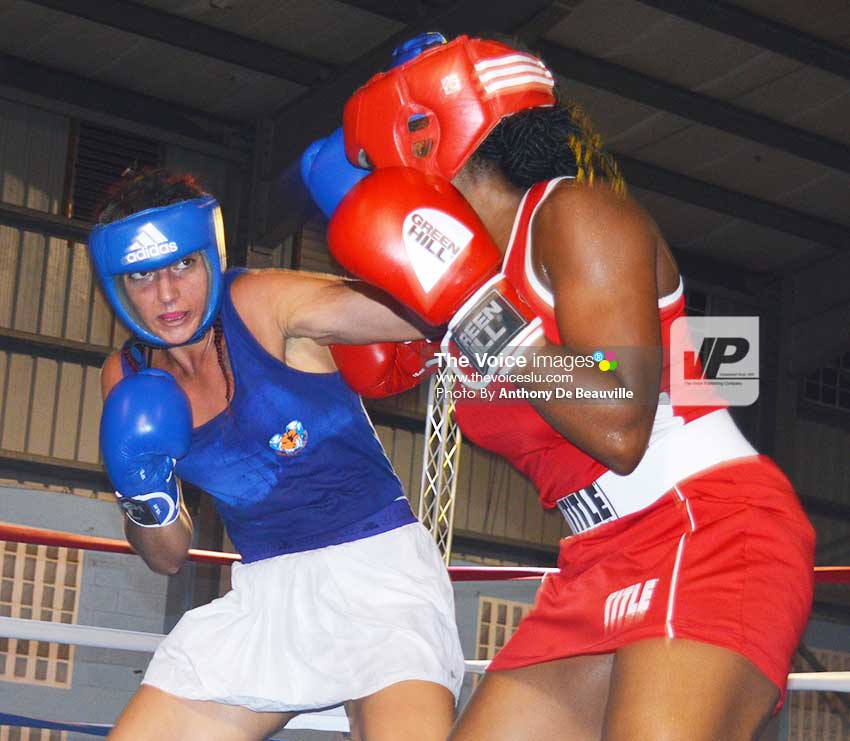 In the middleweight class, Earl Duzong of Saint Maarten/Saba defeated Saint Lucia's Denelson Jn. Marie in a referee-stopped contest in 1 minute and 35 seconds of the second round.
Saint Lucia's JehiumPapius lost to DelroyJno Charles of Dominica in the first round after Saint Lucia coach Conrad Frederick threw in the white towel to save the day for Papius.
In the women's welterweight division, (64-69 kg), a rematch between Barbados' Kimberly Gittens and HarmoniMeriot of Guadeloupe, Gittens continued her winning ways over Meriot, winning on a split decision.
In the only heavyweight contest of the tournament (81-91 kg), YakitaAska of Antigua and Barbuda won by a split decision over Nyron David of Saint Lucia.
The following awards were presented:
• Best Junior — Amor Spied of Antigua and Barbuda
• Best Youth — Andy Norden of Martinique
• Best Female — Kimberly Gittens of Barbados
• Best Novice — Nathaniel Joseph of Dominica
• Best Boxer and Boxer of the Championship — Lyndel Marcellin of Saint Lucia