PRESS RELEASE – THE Micoud Carnival Committee has deemed its official launch last Sunday a success. Committee Chairperson, Brenda Paul, attributed that to the large number of people in attendance and the high level of enthusiasm portrayed from both the patrons and performers.
The launch was held at the Micoud Multipurpose Court and apart from a late start and minor glitches, went on smoothly with zero violence recorded.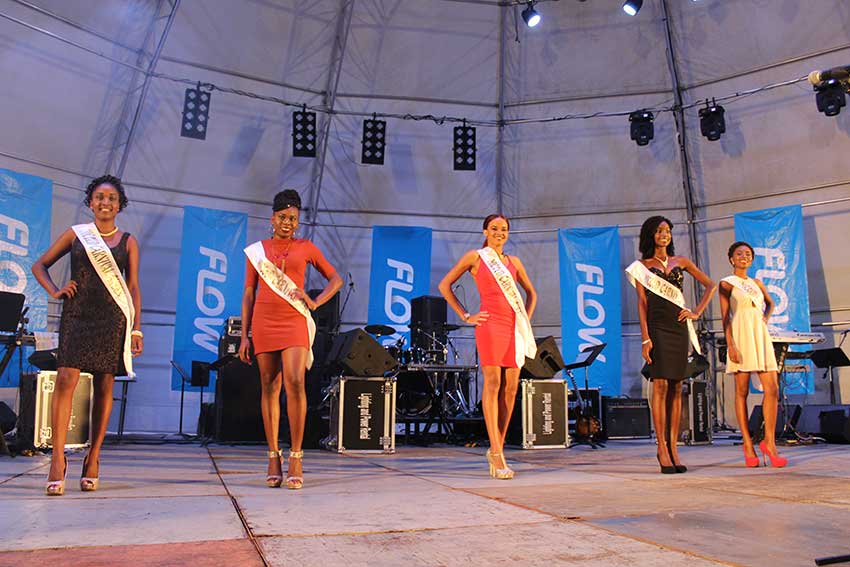 Paul said that the Micoud community was happy with being given the opportunity to see the costumes and get a preview of the band package ahead of the Parade of the Bands, as well as to catch a glimpse of the pageant contestants.
"The Committee believes that the 2017 Carnival is off to a great start," she said.
This year's theme is "ANNOU ALE`: Our journey continues".
By all accounts, the event fulfilled its objective: patrons received a treat with appearances of three of the four adult bands, three of four junior bands and the five Carnival Queen Pageant contestants. There were also performances from the St. Lucy's Steel Pan, local artistes Pa-pa, General Bakes, Mouvement as well as Ezra, Surbance, Dennery Segment, DJ HP, and others.
The adult bands participating in this year's parade are as follows:
• River Bank Patriots Carnival Band – Climate Change: "Adapting to the Changing Climate"
• Infinite White Carnival Band — Judgment Day: "Good and Bad Angel"
• Jr. Love Carnival Band – "Loves of Life"
• Mouvent Carnival Band – "The Band of Insanes"
The junior bands are:
• Micoud Primary School
• Micoud Secondary School
• Mon Repos Combined School
• TiRocher Micoud Combined School
Pageant contestants in this year's Micoud Carnival Queen are:
• Miss Tasha Fanus from the community of Micoud
• Miss Dahila Jn. Baptiste from the community of Dugard
• Miss Sylvia Charlemagne from the community of Malgretoute
• Miss Kiana Louisy from the community of TiRocher
• Miss Frania Daniel from the community of Desruisseaux
In a continuing effort to involve all communities in Micoud in the 2017 Carnival, the Carnival Committee hosted a Carnival Train on June 4, which started at Praslin and made its way through the communities of Mon Repos, Micoud, Dugard, TiRocher and Desruisseaux. This, too, was another successful event that created awareness and involvement in carnival.