PRESS RELEASE – GOING Places Travel, one of the largest travel agencies in the Caribbean, was recently recognized for their excellent performance in the travel industry. The agency was presented with three awards from travel providers, American Airlines, Expedia TAAP and Princess Cruises.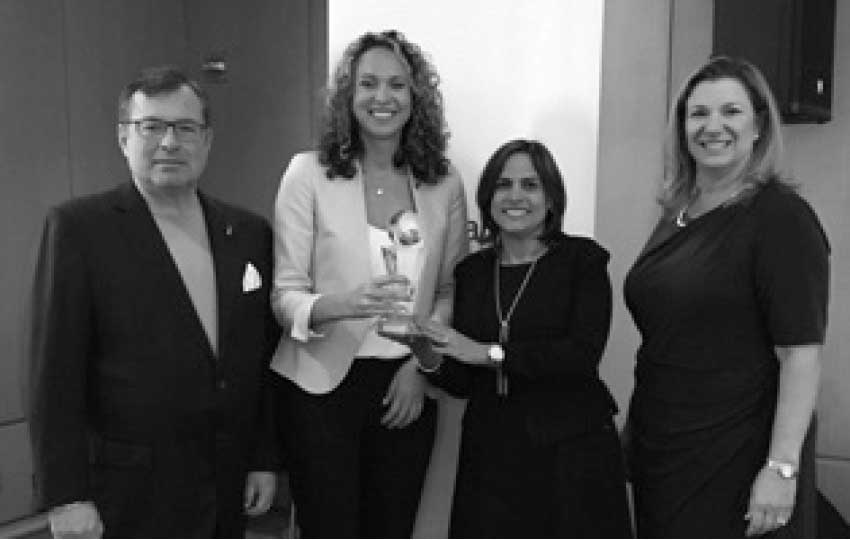 American Airlines awarded Going Places Travel with the Caribbean Circle of Excellence Award. This award recognizes the outstanding sales performance of agencies like Going Places Travel in the Caribbean region.
The presentation of awards took place at the Four Seasons Resort in Miami. According to Rafael Despradel, Channel Sales Manager for American Airlines, "The event provided an excellent opportunity to have presentations for the top accounts from different departments within American Airlines."
This, therefore, positions Going Places Travel as one of American Airlines' key partners across the region.
Going Places Travel was also the recipient of the award for one of the Top 25 USA Producers by the Expedia Travel Agent Affiliate Programme (TAAP). This award celebrates the sales performance of the agency for the year 2016. Expedia TAAP gives travel agents direct access to Expedia's vast worldwide inventory in a user-friendly platform.
Princess Cruises presented Going Places Travel with the Sales Excellence Award, which recognizes the excellent sales performance of the agency for the year 2016. The award was presented to the agency's Dania Beach location in Fort Lauderdale, Florida.
Danielle St. John, Chief Operating Officer at Going Places Travel, expressed that, "Going Places Travel is honoured to have been selected to receive these awards of excellence and we look forward to continuing to build strong relationships with our partners."
Christine Greene-Charles, Country Manager of Going Places Travel St. Lucia, added: "These partnerships enable our agents to give our clients the very best value in their travel experiences."
Going Places Travel is the Caribbean's leading travel management company, offering clients cutting-edge technology coupled with service that is second to none. With 28 offices in 8 countries, including the USA, they have the distinction of being the largest travel agency group in the Caribbean.
As a member of the elite Virtuoso network, they benefit from global connections and clients receive exclusive amenities from select Virtuoso travel partners. Today, Going Places Travel has a team of over 160 travel professionals dedicated to making your travel dreams become a reality.