YOUTH cricket in the north of the island will be under the microscope for the next six weeks as the Gros Islet domestic season bowled off last evening with the commencement of its 50 overs round robin tournament. The highlight of this year's tournament will see a number of Saint Lucia's current Under-15 and Under-19 youth players in action.
What makes it even more interesting is that the four participating teams are named after the young and aspiring cricketers. In the opening matchup last night, Melius Challengers took on Edward Blasters.
The tournament continues from 5:00 p.m. today as Gerson Strikers play Goodman Warriors.
Prolific opening batsman Kimani Melius, a student of the Babonneau Secondary School, will lead Melius Challengers while opening batsman Dane Edward, who recently led Sir Arthur Lewis Community College to victory against Leon Hess Comprehensive in the finals of the Massy United Insurance Under-19 Schools Tournament at the Mindoo Phillip Park, takes charge of Edward Blasters.
Orthodox left arm spinner Simeon Gerson, of St. Mary's College, who captained Saint Lucia's Under-15 team last year in the Windwards Tournament, will lead Gerson Strikers while powerful and hard-hitting opening batsman Jard Goodman, of Sir Arthur Lewis Community College, will marshal Goodman Warriors.
The four teams are youth-based with a number of Under-15 and Under-19 players included.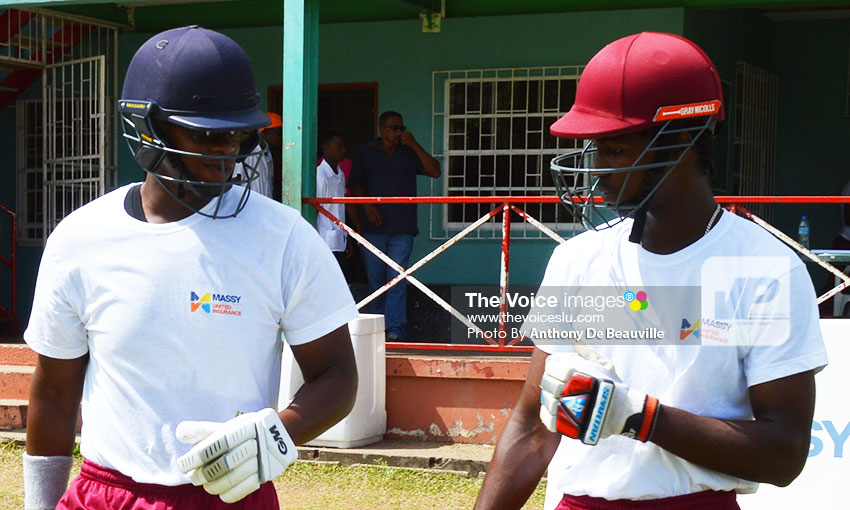 According to organizers, several male players aged 13 years and below, together with female players of the same age, will also be engaged in a number of exhibition matches throughout the tournament.
The squads are as follows: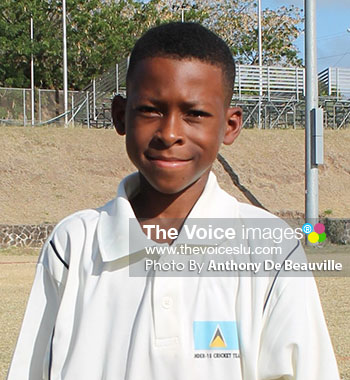 Melius Challengers — Kimani Melius (Captain), Dominic Auguste, Jelani Cupid, Rene Montoute, Ephron Charles, Kyle Adonis, Melody Jules, Rumario Simmons, Ryan Goodman, Kevyn Arnold, Jervel Dupres, Roshaun St. Louis, Janai Thomas, Shahid Roberts, Joshua Joseph and Bolton Sayers. Team Manager is Glynn Goodman.
Edward Blasters — Dane Edward (Captain), Vidal Calderon, Keeghan Patrick, Steven Mitchel, Tyrel Chicot, Jehan Boodha, Shelton Arneau, Benroy Papin, Keleb Thomas, Stewart Calderon, Keygan Arnold, Tyler Sookwa, Denzel Roberts, Kimani Andrew, Sheqwayne Prudent and Shakim Edgar. Team Manager is Roseline Preville.
Gerson Strikers — Simeon Gerson (Captain), Vernillius Gabriel, Lee Solomon, Zidane Arthur, Ackeem Auguste, Kenrick Victor, Kymani Sexius, Kester Charlemagne, Mc Kenny Clarke, Udell Preville, Daniel Edwin, Mc Kale Edwin, Marlon Remy, O' Larry Alfred, Shakim Scott and Mark Mondesir. Team Manager is Sophia Gerson.
Goodman Warriors — Jard Goodman (Captain), Dexter Solomon, Garvin Serieux, Stavone Gabriel, Rahym Joseph, Serrgeo Auguste, Mateo Boulogne, Veron Preville, Dudley Charles, Millan David, Denzel Albert, Qwaine Henry, Jermaine Harding, Zachary Preville, Jason Collymore and Jaden Elibox. Team Manager is Lucy Godman.
Based on the composition of the four participating teams, which look pretty well-balanced, one can expect to see some outstanding cricket throughout the tournament once the rain stays away.