PRESS RELEASE – HUNDREDS of students from over a dozen secondary schools have been impacted in recent days by the latest edition of an innovative music and arts education initiative. The undertaking is led by one of the island's most exciting young talents, in collaboration with the island's leading telecommunications service providers, and the Government of Saint Lucia.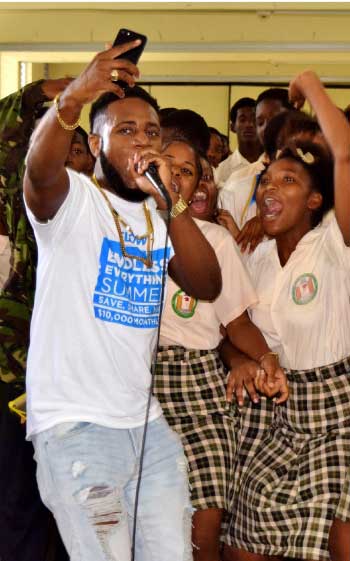 SedaleSimei is best known as a soca artiste. However, the 31-year-old also holds a Marketing Degree from Medgar Evers College and is a budding fashion designer and entrepreneur. One of his passions is engaging young people with a creative bent and it was with that goal in mind that he came up with EduVal, a portmanteau of Education and Carnival.
"The tour is geared towards promoting the arts amongst students," said Sedale. "This year, we're focusing on the various moving pieces that contribute to the overall success of the artist. So, for instance, we're talking about the role managers, booking agents, stage production personnel, carnival bands, engineers, publicists, etc., play in contributing to the artist's success."
Each stop includes a performance by Sedale and specially invited guests, including Filbert "Kayo" Salton, a Saint Lucian rapper, who was one of the performers for the inaugural Roots & Soul Festival. The series culminates on June 30with the EduVal Concert at Flow, Corinth, where students will join Sedale and other leading soca and kuduro artists.
Flow has congratulated Sedale on the continued success of his groundbreaking educational outreach. Sedale is the company's newest Brand Ambassador and is featured in the 'Endless Everything Summer' promotion.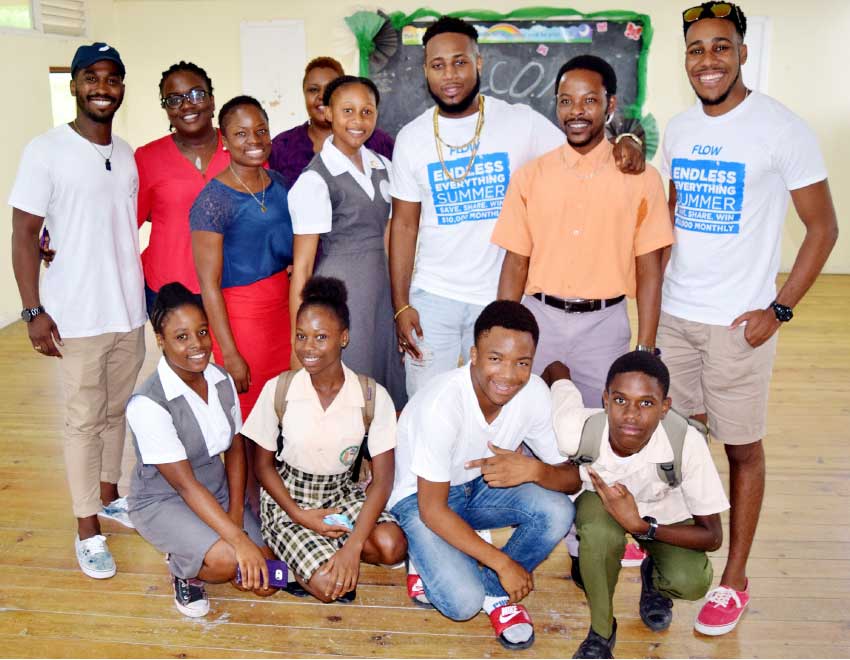 Terry Finisterre, Flow Communications Executive, says that EduVal is a perfect fit for the island's leading telecommunications service provider.
"This is an exciting enterprise and one we are proud to be part of," says Finisterre. "The reaction from the students is just amazing. Sedale, Kayo and others have such inspirational stories, and we are pleased that we can help share that energy. Youth and culture are among our corporate pillars, and we are delighted to have this talented young man on board."
The free concert on June 30 gets underway from midday. Among the featured performers will be Michael Robinson, Nerdy, Shemmy J, Kayo, Migos& Mata, Arthur Allain, Hollywood HP, DJ Viper, DJ Kool Kid, and students from the various secondary schools.