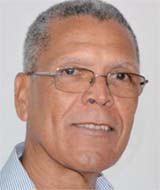 Who steals my purse steals trash; …
But he that filches from me my good name
Robs me of that which not enriches him,
And makes me poor indeed.
(William Shakespeare)
Those reading these articles will have noticed a change in their delivery over the last few weeks, a change occasioned by the new limit placed on their length by this newspaper. Whereas earlier articles sought to achieve a conversational tone, offering background information on the subject of discussion and allowing conclusions to be drawn, the shortened length now demands that opinions be presented, more often than not, as fact.
I have long resisted this and can tell you that when it became apparent with another publication, I simply chose to offer the articles to this newspaper, aiming to stimulate discussion rather than to shape opinion. I, therefore, have to express my deep appreciation to former editor Mr. Guy Ellis for his encouragement and forbearance, as I regularly exceeded the then limit. The articles, of course, did not have that "punch" which is now a journalistic requirement, but I hope that they may help in providing some record of our race down that road to perdition.
There is a simple reason for me not wanting to offer opinions, and it is that while everyone is entitled to have them, does not mean that everyone should express them. Hopefully, the opinions offered to the public will be those founded on specific knowledge and experience, with great emphasis placed on the experience factor.
So that my background in engineering does not provide me with the tools with which to adequately discuss the cultural issues which we now face, but I experience our culture daily and so I offer some comment. In doing so, however, I have always asked for the assistance of our professionals and, rather than offer my opinion, I have sought to draw on the opinions which have been expressed by our artists, our calyponians, our historians and academics, and to present these.
As the saying goes, 'There is nothing new under the sun", and there is nothing in our current experience which others have not experienced before us. Two examples may help.
In an article in December last year, I discussed pornography in Trinidad & Tobago simply because I was struck by the reported high incidence of internet searches for it in that country, and the economically-deprived locations from which those searches emanated. I was then equally surprised by the view of a US academic that pornography was more addictive than crack and that it was more difficult to treat. At the time, I knew nothing of the incidence of pornography in St. Lucia, but today, six months later, it seems that in the news every week there is a fresh example of our young people degrading themselves in their drive to fuel that particular addiction.
At the other end of this scale, there is the recent statement by George "Fish" Alphonse while fighting for the life of the Cultural Centre, (a fight that I support), that investment in culture would result in a decline in criminal activity. Few would disagree with this, but "Fish" is going to have a hard time convincing those who hold the purse-strings. We know, however, that there is scientific evidence that music stimulates development of the brain and that its study enhances performance in mathematics.
Last December, I argued for music education in our communities, even while I'm also 100% sure that "Fish" is right – an emphasis on cultural development will result in a decrease in crime. But we rely on the scientific evidence available.
So while I have enjoyed bringing information to you, if there has been any difficulty associated with writing these articles it has firstly been with ensuring that the language has been simple. This is not as simple as it may sound as it requires that you critique your own thoughts, and inevitably leads to a longer article.
The other difficulty has been with ensuring that not only were the articles factual, but that they did not expose either this newspaper or myself to the threat of a lawsuit. As many in the media will tell you, simply having to defend against that threat can lead to bankruptcy.
It is for these reasons that when someone chooses to describe an article that I have written as being "clothed with inaccuracies" that it is so deeply offensive. The intent is clear, as the claim is not that the article is "riddled" with inaccuracies, but that it is "clothed" with them, leading to the incontrovertible conclusion that I have deliberately included "inaccuracies" in an article in pursuit of a particular agenda.
When that person next stoops to misquoting the article and then misappropriating the facts in order to further his shameless insinuation, an immediate and robust response is required.
But when that person also regularly offers his opinion in this newspaper, it is a distressing indication of the depth of trouble our country is in.
We respond next week.