THE Vieux Fort Primary School will be showing its appreciation for the environment when it takes part in this year's carnival celebrations in Vieux-Fort slated for June.
The Vieux-Fort Primary School Carnival Band will be portraying the theme, "Bel Zannimo Sent Lisi", featuring some of Saint Lucia's endemic animals in its various sections, namely the Swallowtail butterfly, Oriole bird, Whiptail lizard and Racer snake.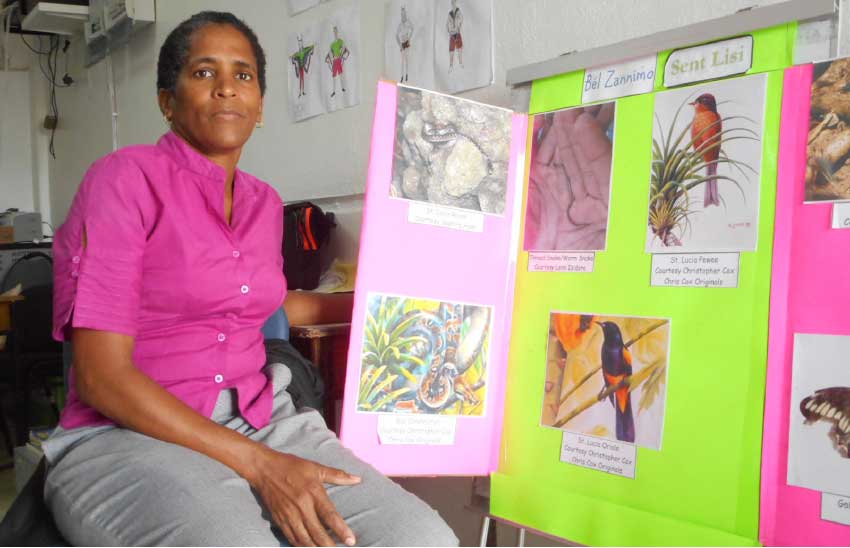 The school has shown a profound appreciation for the environment over the years. Last year, the school's environmental club won the "Best Environmental Project" in the National Primary Schools' Science Fair competition.
"Bel Zannimo" is the project which the school presented in this year's national science fair in which it placed third.
Its costume will be designed by Alphonse Joseph, a teacher at the school, and will be made from recycled materials such as fabric, bottle stoppers, foil and plastic bags.
According to Sherene Saltibus, a teacher at the school and a member of the school's carnival committee, the hope is that after the carnival celebrations, the public would have learned more about endemic animals in St. Lucia.
However, she noted that the school's portrayal had nothing to do with the concerns of the Desert Star Holding (DSH) project expressed by members of the public.
"The school has always been involved in matters relating to the environment. We appreciate the environment…We don't want anyone to think this is a political activity. It's all about the environment, not about politics," Saltibus, who is also an advisor to Children Caring for our World Environmental Club, explained.
She added that the school had taken part in activities such as Ocean Day and Earth Day, just to name a few.
"Once the activity has to do with the environment, the school will get involved," Saltibus said.
She called on young people of primary school age to join the band, adding that what it will portray will be educational and of immense benefit to the community.