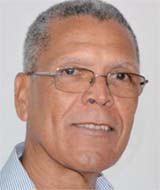 THOSE who suggest that we have a right to any money arising from the sale of St. Lucian citizenships and deposited in Teo Ah Khing's "escrow" bank account are deluding themselves, as Clause 7.2 of the Framework Agreement provides 15 headings under which project costs may be claimed, including investment in thoroughbred horses.
Clause 7.3 is, if possible, even more ridiculous. This sub-clause allows the Master Developer to withdraw money from the "escrow" account by providing written notice to the Government of details of the amount and the purpose to which the money will be put, allowing the Government 14 days to file a valid legal objection to the Bank if Government does not approve. The catch? Should the Government object, then the Master Developer, that is, the person seeking to make the withdrawal that Government is objecting to, has to acknowledge to the Bank that the Government's objection to the withdrawal is a valid objection.
This is what the Citizenship by Investment Programme has now brought us to. Exposure to the possible loss of up to US$60 million from the sale of St. Lucian citizenship, and the loss of a full year's productive time while we have entertained Mr. Ah Khing. And if anyone believes that Mr. Ah Khing is a benevolent developer and that this scenario is far-fetched, then have a look again at his record as we have described it in previous articles.
Even then, it will be nearly impossible for St. Lucia to trigger any lawsuits for recovery of funds as Ah Khing has not promised to do anything other than to produce masterplans and to construct a dirt racetrack at Vieux Fort. Having produced this nominal output, it will then be left entirely up to Ah Khing to decide whether he wants to terminate the Framework Agreement or not, and this, of course, will depend on whether or not a sufficient number of citizenships required to finance this project are sold.
But until such time that he decides to terminate, the country will remain in limbo, as with there being no other material obligations placed on ah Khing by that Agreement, there is no way in which he can breach it and, therefore, no basis on which the Government can terminate it. And as Mr. Ah Khing has nothing to lose, there is no reason why he should want to terminate that Agreement and he can, therefore, continue to sell our citizenship indefinitely; in which case, we can expect to see continued nominal development of the racecourse.
.This has to be the ultimate lesson in how to lose a kingdom and, thereafter, gain a country. But as we have also seen with the former Prime Minister Anthony's letter to Robert Ainsworth, government after government has been able to indulge in behaviour that no member of any board of a publicly-traded company in the developed world could hope to be a party to and also escape incarceration.
It has not mattered to the politicians, as each side has religiously proclaimed the amount of money that they have had to borrow to pay for the sins of the other. Neither side, however, bothers to tell us how those sums are going to be repaid and so we keep rotating their turn in the hope that this time it will be different.
But it never is, and so we have become helpless victims in this comi-tragedy that now passes for governance of our country. Underlying all of this is our Constitution, a Constitution which forces upon us a system of governance which is hopelessly inept, to put it mildly, and which falters even in the UK.
There, within hours of the result of the poll indicating that the majority had voted to leave the EU, the political promoters of Brexit were able to announce that they had mis-informed the public with respect to the additional funding that was going to become available to the National Health Service upon Britain's exit of the EU, a major promise of their campaign to leave the EU.
With their objective achieved, it was simply time for the politicians to move on. Now, snap elections have been called in the UK for a fresh mandate to negotiate Brexit with the EU. The result of that Brexit poll? – 51.9% to 48.1% (with the 3.8% majority voting to leave). The government is, however, expected to win the newly-called elections by an overwhelming majority, a majority that will supposedly confirm the result of the initial poll.
Britain will survive Brexit, but we will not survive our Constitution, and it must be reformed. We will discuss this, but before that we look at the St. Jude Hospital Reconstruction Project and the issues of governance that arise there.