YOU know how I love calling my WOTW SuperSheroes? Well, that's because in my eyes, they all are and they all have these beautiful yet powerful personalities and traits that just inspire other women to stand up and be their best selves.
With today's WOTW, I think that all she's missing is her cape (if she doesn't already own one) because she is a national activist in her own right and has even been recognised for her efforts with a nomination for the 2017 Gilder/Coigney International Theatre Award.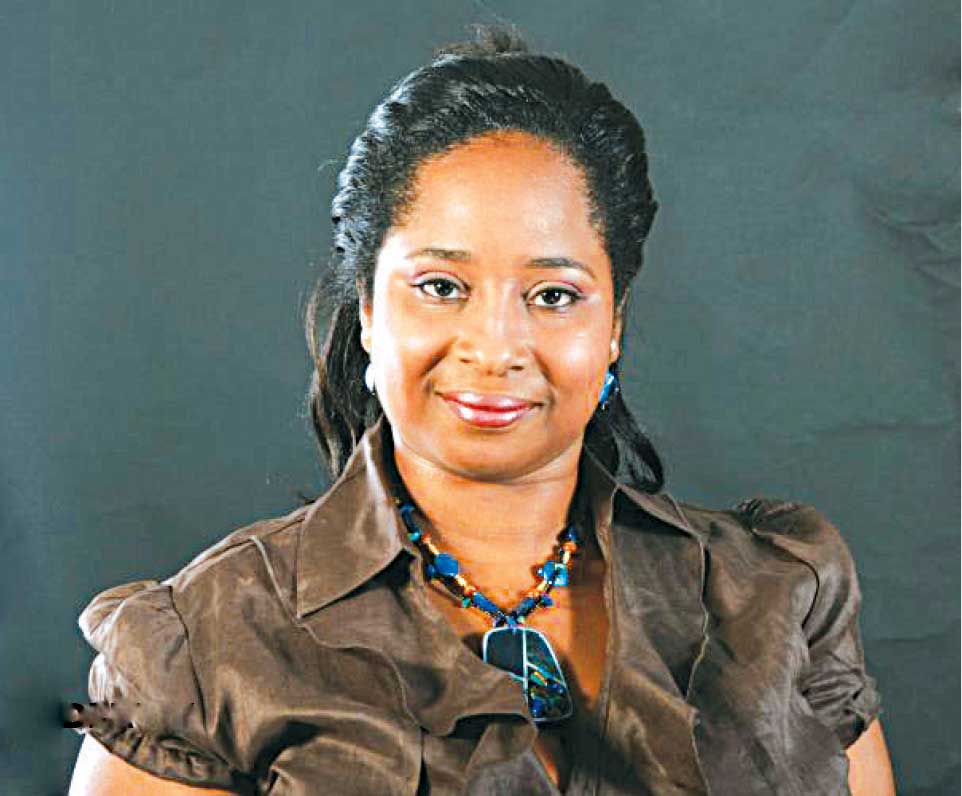 Drenia Frederick is the Director of Events and Production at the Cultural Development Foundation (CDF) and this born and bred city girl has a passion for theatre arts and is not afraid to fight for it.
When it comes to her love for the arts, Frederick said: "I think I was born to do this. When I was a child, my mother said we would play with the neighbourhood children and put on shows and I would be directing them. I love the arts — theatre and film. I've spent my lifetime doing it. I taught Theatre Arts for years and I think this is the one thing in my life that gives me joy."
Frederick said theatre arts is truly her calling and she feels blessed to recognise that as well as to have a career in it.
She said: "I think you must have something that you believe in, because if there is nothing that you believe in, then you are lost. You must have a purpose in this world beyond making money, beyond giving yourself the big house. What is your purpose? At the end of the day, how do you shed light and joy to people, how do you make their lives better? I have this great passion. I think St. Lucia is a brilliant place and this love that I spoke of we should have for ourselves, we should love ourselves and love what we have. We don't understand and we don't see or appreciate it. Understand that St. Lucia is an extremely creative place and although I don't believe there is an outlet for that creativity to be explored, I truly think this is something we should look into doing."
Foundations like CDF, Frederick said, work hard to keep up this very mandate; however, she said it is vital for the different communities to come together to lend a much-needed hand towards making this happen.
She said: "We need each other and the support. Can you imagine a world without art and creativity? It would be a desert. It was Sir Arthur Lewis who said that, and I'm beginning to see it more and more, and I'm understanding it."
In 2008, the producer created a group called Zenaida Productions where she introduced a number of young and impressionable people to the arts.
Frederick said she is beyond happy to see that some of them are still involved and it has transformed their lives. She said: "That is the transformation I hope everybody can experience."
Speaking about transformation, Frederick revealed a secret that is sure to transform the mind of people who come into contact with her daily.
She said people have a common misconception of her, assuming that she is very stern and solemn; however, she said she is a real joker/imp who loves laughter and pranks.
Frederick also said she is a massive cinema buff: "I like going to the cinema to watch action films, especially films with superheroes like Marvel…Ironman is my favourite character, as well as Hulk. Sometimes people see me at the cinema and they think I'm there to see something really deep, but no, that's not the case."
Now that she said it, it is no surprise at all that she likes Superhero action flicks…after all, it is only natural for a Super Shero to be drawn to beings like herself now isn't it?!