UP to press time, no one has been arrested in connection with the shooting in Vieux Fort in which one man was shot in his leg and had residents in the area scampering for cover.
France Theodore, 23, of Westall Group-B (The Mangue) was shot twice in his left leg while among a group of friends, including his girlfriend. He is hospitalized and is said to be in a stable condition.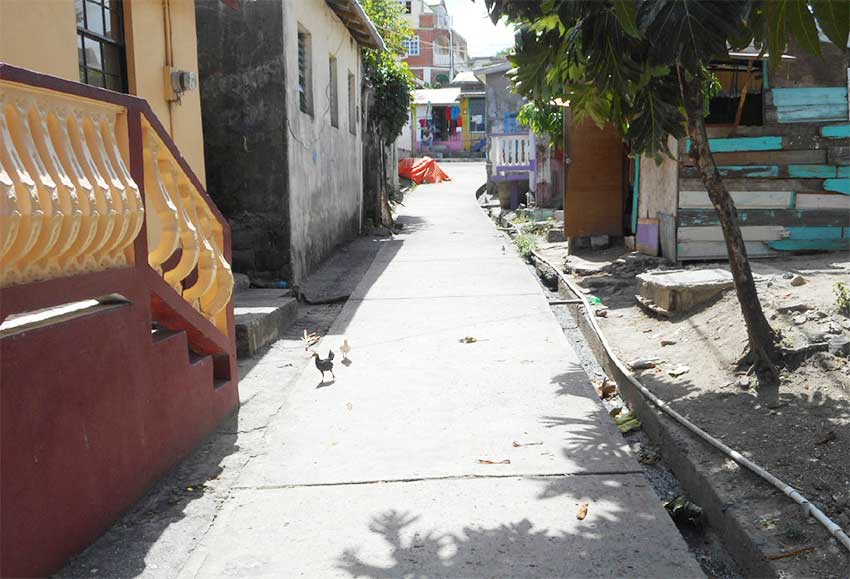 The incident occurred at Westall Group-B last Saturday sometime after 7:00 p.m.
Residents say when they heard the burst of gunfire, they took evasive action to avoid being hit by stray bullets. They say they heard about five to six gun shots fired in quick succession.
Sherval Edward, a resident of the area said: "People in the area are just looking for trouble with each other."
She said she was not convinced the police are able to adequately deal with the situation in the "troubled area".
According to Henry Joseph, another resident, the day after the incident the area was very quiet, adding that people were hardly seen walking in the area.
The victim's mother, Juanita Theodore, told The VOICE that she heard of the incident through a friend and was surprised. She said her son told her that he could not identify who shot him because the shooter wore a mask.
"My son told me someone shouted at him to "Watch out" and he then realized that he was being shot at," she said.
Theodore said her son was shot while running from the assailant.
In mid-last year, her nephew was shot dead in one of three shootings in Vieux Fort which occurred within a few weeks and claimed the lives of five young men. No one was arrested in connection with any of these incidents.
In several interviews with this reporter last year, Inspector MarcellinusLeonce of the Vieux Fort Police Station said that most violent crimes in those "troubled areas" in Vieux Fort are gang- related. He identified those "troubled areas" as The Mangue and Bruceville.
Meanwhile, residents are expecting those people who were affected by the recent incident to retaliate.