LAST Saturday, 60 mentors and mentees from Saint Lucia joined women leaders around the world as they participated in the Vital Voices Global Mentoring Walk as part of a global movement to inspire a rising generation of young women leaders through mentorship.
Some 130 mentoring walks, totaling of 7,000 participants, took place in 62 countries, including Nigeria, India, Egypt, Peru, UK, South Africa, Canada and USA in commemoration of International Women's Day.
This non-profit global event was made possible through the sponsorship of The Beacon, 1st National Bank, Financial Investment & Consultancy Services Ltd. (FICS), St. Lucia Electricity Services (LUCELEC), Elks City of Castries Co-operative Credit Union, Massy Stores Supermarkets and donations by Blue Waters and Saint Lucia Fish Marketing Corporation.
The Global Mentoring Walk brought together professional and businesswomen to engage in conversation with their less experienced counterparts as they discussed their professional challenges, goals and successes, thus establishing mentoring relationships. Mentors comprised business and professional women representing the financial, creative, public relations and media, education, skills training, business consultancy and spiritual communities.
Moving forward, it is the intention of Celestial Self Development Centre that these mentoring relationships continue and the opportunities presented will be beneficial to both parties.
"We will continue to register, based on demand, persons who want to serve as mentors and mentees. Although this is an annual event, we are also planning to host one or two activities in the next couple of months leading up to next year's event," a statement from the Centre said.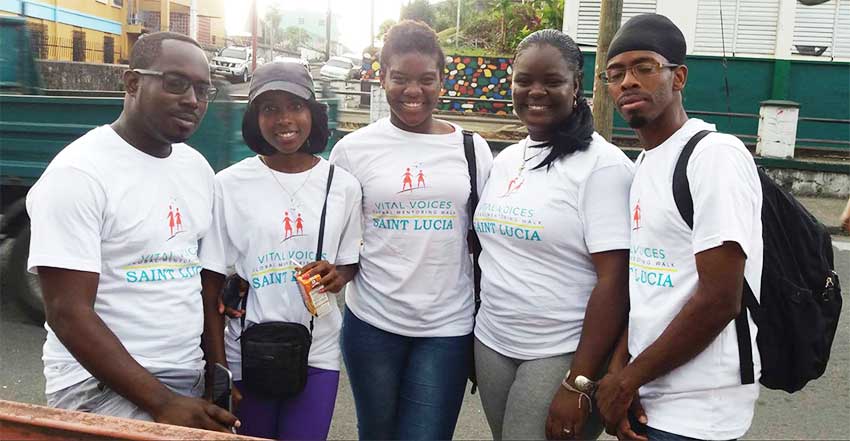 It was Saint Lucia's third year participating in the global event, organized by local flagbearer Celestial Centre, a registered company in Saint Lucia that provides services as Business Consultants and Soft Skills Training. The Centre has expressed its gratitude for the generosity of all its sponsors, Mediazone Productions for coverage, and its mentors and mentees who came and showed their support for the initiative.
"After this year's success, we are already thinking how we can make it even better next year and hope that more business and professional women will find the time to participate and see it as an excellent opportunity to pay it forward," it said.