A quick chat with Vernon Alexander reveals a quiet, very affable, soft spoken person. But there is an underlying passion in his voice that immediately springs to life when he talks about his life at Sandals and his contribution to Information Technology (IT) development throughout the company.
It is hard to think back to a time when technology was not King of the Hill, but in April of 1994 when Vernon joined Sandals Halcyon as IT Manager, there was no King called IT.
Alexander recalls: "We had hotels in Jamaica and in IT some of the employees were just guys from accounts who were very computer literate. IT has grown out of accounts and now the IT people are highly specialized professionals."
In the early days he says, "Sandals executives were not as computer savvy, and computers were only used in accounts. At the time none of the hotels had computerised front office systems." Time passed however, "and eventually, we grew to the point where Accounting and Front Office systems were all that we had. Very basic stuff, but the industry was quite different."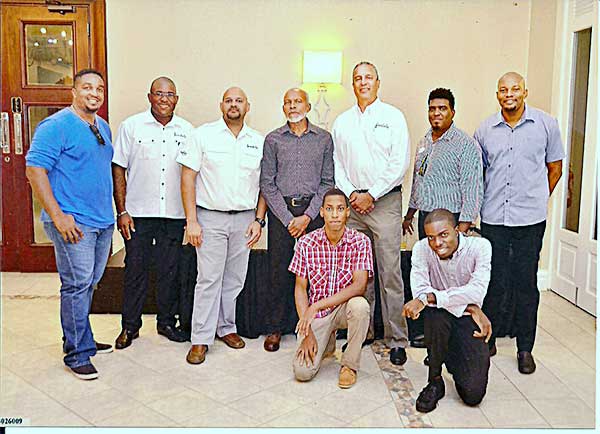 Alexander believes that today's industry is driven by the guests' needs for real time information, quickly, on time and accurate. Technology has moved the industry to the point where guests can do what they want, when they want to. From the use of WIFI, to direct bookings and the use of smart phones, the industry has changed. And with a bit of nostalgia tinged with anticipation, he says, "based on where we were 23 years ago, the next 23 years will be amazing for IT at Sandals."
Sandals has benefitted from Alexander's expertise and world wide experience. Prior to joining the team, he had worked in Jamaica, Trinidad, Nigeria and for the Saint Lucia Government. Known by handles such as "Super V" and "Systems" …Alexander is very pragmatic about his approach to work: "If you like what you do, you do it. You put in the hours. And when it comes to technology and computers, this is addictive. I could stay at a problem for 24 hours for the satisfaction of being able to solve it. That is the reward." He goes on: "Some solutions are standard, while others are unconventional, but always, what remains constant is that there is always learning. If your deep interest is not there, it is not going to work."
Throughout his career, Alexander has dedicated many man-hours travelling between Sandals Resorts, finding technological solutions to problems, what he calls "issues". When asked what had made him choose to stay at Sandals, his answer was "people." He explained: "Working in the industry I had to interact with guests and staff; that has brought out the best in me. I did not know it until I started with the hotel; it is people; it is about people; the sincerity. It's the people who made me stay."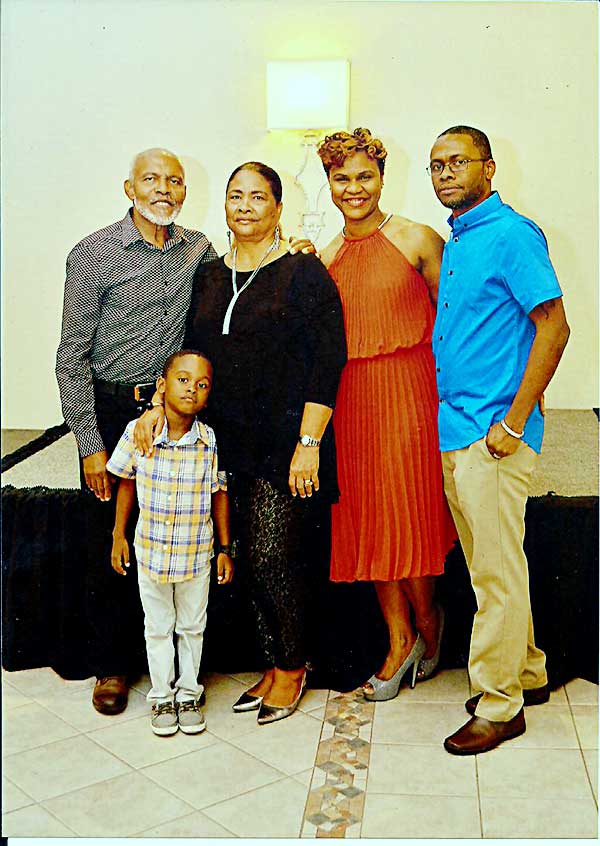 As he moves on Alexander's advice to the young people of St. Lucia and beyond: "You come in and it is just a job; that is not the way; you have to be sensitive to the needs of the people you are working with. Some people are more comfortable with the technology; so you have to be sensitive to that, and to people, to really solve the issues."
Although he has officially retired from Sandals, Alexander remains confident in what the company is doing. "The team is very capable. With centralized systems, focused IT teams, and a booming industry, Sandals is more than ready for the future", he beamed.
As a parting gift, some of the people who have worked closely with Alexander over the years joined him in a special get together.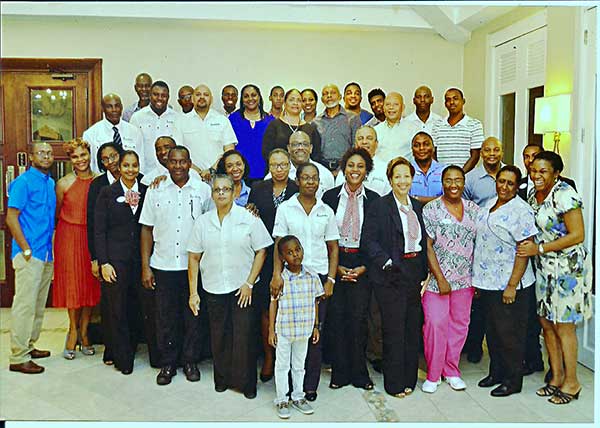 Alexander joined Sandals Resorts International in 2004 when he was promoted to Regional IT Manager. He spent most of his time in Antigua solving System problems in the finance department.
In 2010 Alexander was transferred from the Regional Office to Sandals Grande where he served not just the Grande but both Sandals Halcyon and Sandals La Toc until his retirement in April 2016. Sandals Resorts wish him well, and thank him for his selfless contribution to IT and to team development.