THE Saint Lucia National Trust hosted a week of activities in celebration of the Nobel Laureate Festival. Although the festival was centered on Sir Arthur Lewis and Sir Derek Walcott, at Walcott House the emphasis was on Sir Derek and his brother Roderick Walcott.
The activities which ran from January 24 – 27 began with an informal discussion between world renowned writer Ms. Jamaica Kincaid and literature teachers in the Ministry of Education, Innovation, Gender Relations and Sustainable Development. Discussions ensued around various characters in the Ms. Kincaid's book, "Annie John" being a popular one.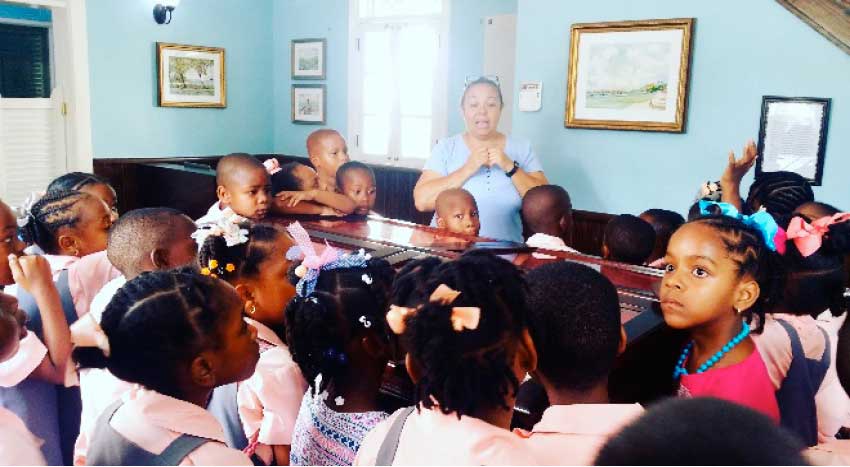 Our homegrown world renowned writers Mr. KendelHippolyte and Mr. Mac Donald Dixon were students under the tutelage of Sir Derek and Roderick Walcott. They were giving back, volunteering and engaging in discourse with the influx of children.
Hippolyte captivated the children's imagination with poetry, rhythm and fervor. Energetically bursting out into song educating children about their patrimony, "di land di land di land". The children responded with shy bursts of laughter and swaying.
Christian Campbell a popular up and coming writer of Bahamian-Trinidadian descent challenged the Saint Mary's College students with questions such as "What are the stories we tell ourselves?" and "What does Sir Derek being a Nobel Laureate mean to you?" Though nonchalant views about Sir Derek emerged, very soon Campbell had the young scholars aspiring to be a Nobel Laureate.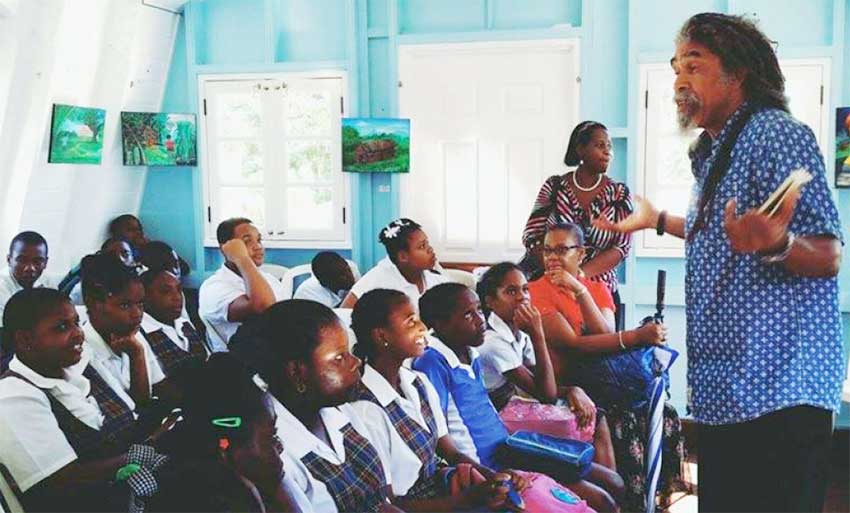 Mrs. Jean Mederick an engineer and writer, recently shortlisted for the Bocus Award advised students on the importance of following your own path, whether it being an artist, an engineer or a doctor as all of these roles were very important to our community.
Imagine the surprise when Mr. and Mrs. Michael Bartlette walked in off the streets into the Walcott House, their childhood stomping ground. Mr. Bartlette engaged us with stories of "teacher Alix", the Walcott brothers' mother, tutoring himself and his now wife "here" more than fifty years ago.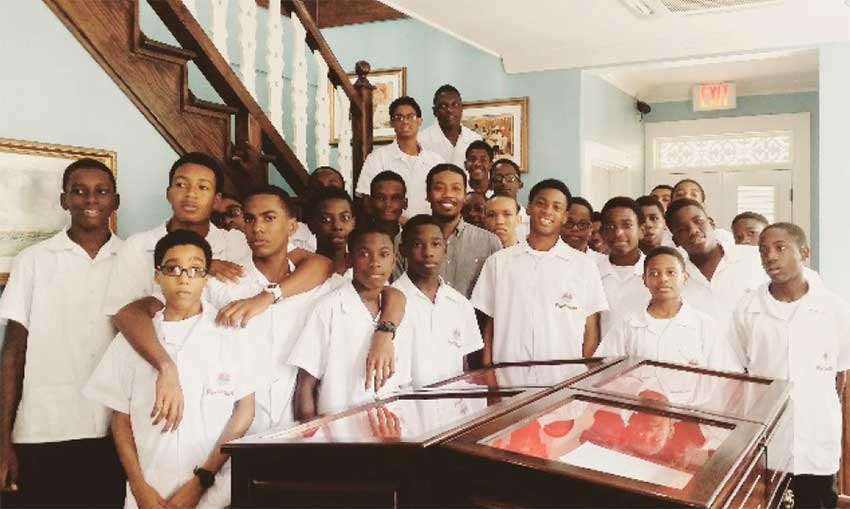 There were various age groups pouring through the doors of Walcott House from pre K to sixth grade: "teacher Alix" would be proud. Twenty schools came to pay homage to this wonderful portal of St. Lucia's Cultural Heritage. Said Conservation Programme Officer – Built Heritage, Ms. Germaine Joseph, "The Saint Lucia National Trust is very grateful for the success of the week of events. We take this opportunity to invite Saint Lucians and visitors to pay a visit to the Walcott House and bask in the rich history of two of our icons and their contribution to our society".