THE Saint Lucia Football Association in collaboration with CONCACAF concluded a four day D License Course at its new headquarters in La Clery on Monday. At the end of the 36 hours of practical and theoretical session the instructors declared that "the way forward is bright".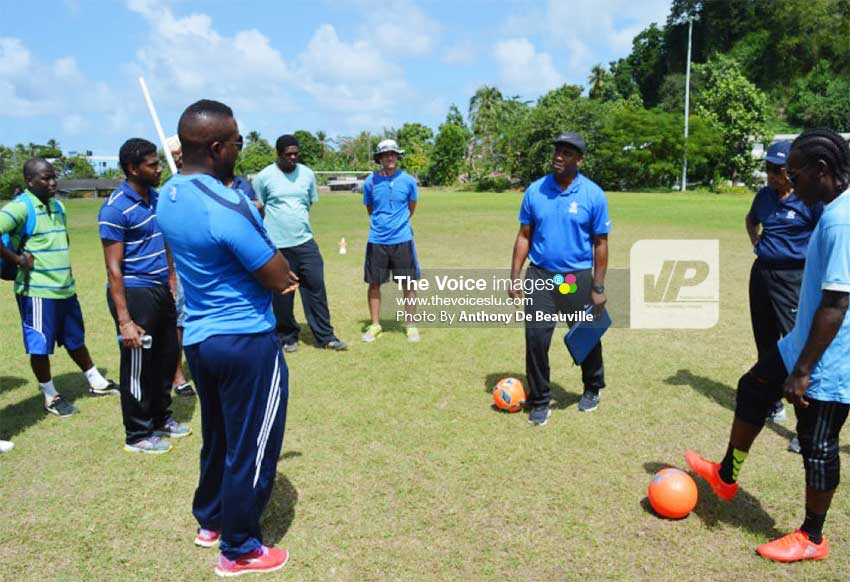 Based on what transpired in the classroom and on the playing field, coaches/clubs will need to obtain a D License to manage teams/players at the competitive youth club level. The coach will also have the right to make and take decisions for the team while on the bench and no longer will coaches who are not qualified allowed to make such decisions.
Clubs, whether traditional or long term, failing to adhere will no longer be in the structural plan of the SLFA after December 31, 2017.
At the closing ceremony for the course, SLFA President Lyndon Cooper told the coaches that their role and responsibility as coaches was paramount to the growth and development of the game. "If you choose as coaches to get information, get the knowledge and absolutely do nothing because it is your club which sends you, you are going to do an injustice to the sport of football, not only to the sport, but to your individual club."
He continued: "As we have indicated before, it is all part of club licensing and I can guarantee you when the club championship commences later in the year in excess of 30 clubs are going to be excluded because of their failure to have a qualified youth coach/qualified senior coach. Only then you will begin to understand the importance for all of us as one to sing from the same hymnal."
Meanwhile, CONCACAF Instructor Vinmore Blaine spoke to the VOICE following the end of the four day session. He revealed that the 23 participants were very receptive. "We covered some important topics that will impact their coaching; I think the sessions that they did showed us that they were interested to learn. The way forward for them is extremely bright; because they have realised that they had some deficiencies in coaching and now we have formalized their way or approach to coaching.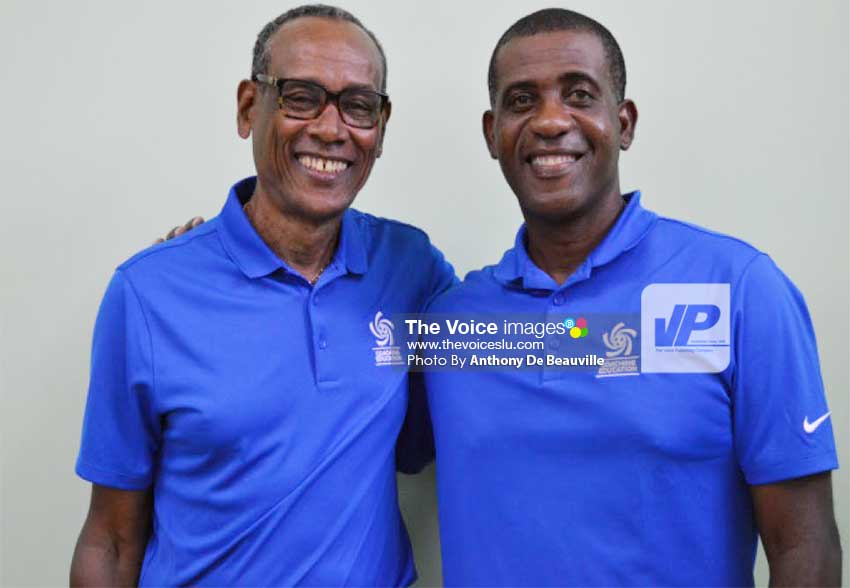 VOICE: Which are some of the areas you are most concerned about?
Blaine: The way they organized their training sessions and the way they will come in and coach. That's a weak area across the Caribbean, not only in Saint Lucia. Making a lesson plan is one of the problems; so normally they will come to a training session without a plan and that in itself is a deterrent to good development so they have recognized and completed that aspect. Their methodology of coaching I think they have come to realise they needed to know and they know now.
VOICE: Which are some of the areas you believe they will go out and develop?
Blaine: I think you will see players develop tactically and technically. Before, what obtained was for them to come out and just play; but now they know the methodology of coaching technique and the methodology of the tactical aspect of the game so the two combined and the players 12 – 15 years old will do well now under their guidance.
VOICE: Now you have women playing football at 15 – 17 years old, are you surprised you had two ladies for the duration of the course?
Blaine: Not really, what I must say we had two quality ladies in this session. If you had to put positive to it that's what I will put to it. Yes, we would have loved to see more women of course. The two women are the only ones qualified and they represented the SLFA very well.
VOICE: What next for these young coaches?
Blaine: Continue to practice, read, observe, and interact with each other. There is a C License Course on next, but they have to get some experience and do some coaching before they get qualified for that.