LAST week, CrossFit 758, the only internationally affiliated CrossFit facility in St. Lucia teamed up with Fit Appeal by Kim Sealy out of Barbados to provide athletes with hands on training on the core concepts of Olympic-style weightlifting (Oly Lifts).
The two day workshop focused on techniques and drills that would improve athletes overall lifts and fundamental principles and movements for various CrossFit weightlifting actions including Snatches and Clean and Jerks.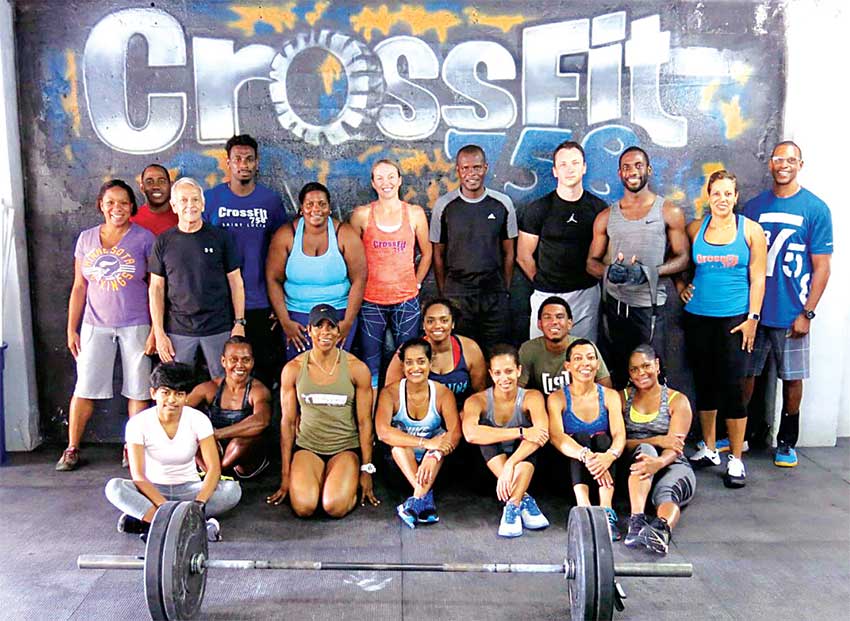 Brian Charles, Owner and Coach of CrossFit 758, said: "We reached out to Kim who is a certified Level 1 and 2 CrossFit Instructor and Coach to come share her expertise with our athletes and were extremely excited when she accepted. A first for us to have an external coach, she was really able to engage and interact with all athletes from the beginners to the more experienced. I want to thank Kim for her enthusiasm and willingness to come to St. Lucia and profound thanks to our sponsors SuperMalt, Blue Waters and Lucozade Sport without your support it wouldn't have been possible",
Sealy, who has been recognized by 2016 Reebok CrossFit Games Open "The Fittest is Barbados" said she was humbled by the experience and impressed with the focus and dedication of all the CrossFit 758 athletes. She also stated that she will be back and looks forward to seeing St. Lucia's athletes in the 2017 CrossFit Open and the upcoming regional games in Barbados, Trinidad and St. Lucia.
Charles Devaux, the most senior CrossFit Athlete in St. Lucia said: "The experience was well worth the sacrifice of working doubly hard on a weekend. As a 60+ year old athlete, I appreciate how CrossFit 758 cares about the progression of athletes and by bringing Kim in and personal coaching by Brian allows us to continuously grow and develop. I am competing in the CrossFit Open and will definitely be putting the skills learnt in this workshop to good use to make my fellow athletes proud!"
CrossFit is a strength and conditioning programme that is based on functional movements that tie in weightlifting, running, rowing and gymnastics. CrossFit758 caters to drop in vacation and business travellers from around the world. To find out more about them visit their website at www.crossfit758.com or add them on Facebook and Instagram @CrossFit 758.