P.M.: 'We All Have to Look In The Mirror.
A DOUBLE homicide in La Clery yesterday has got the month of February off to a rocky start, just like January.
There are no signs that the crime situation in the country is abating, creating concerns all around.
For many years now, finding the real root of crime seems to be an unattainable task for social planners and the political directorate. That unfortunate reality has led to many theories and finger-pointing. Even worse, the root seems to be digging deeper with even graver consequences.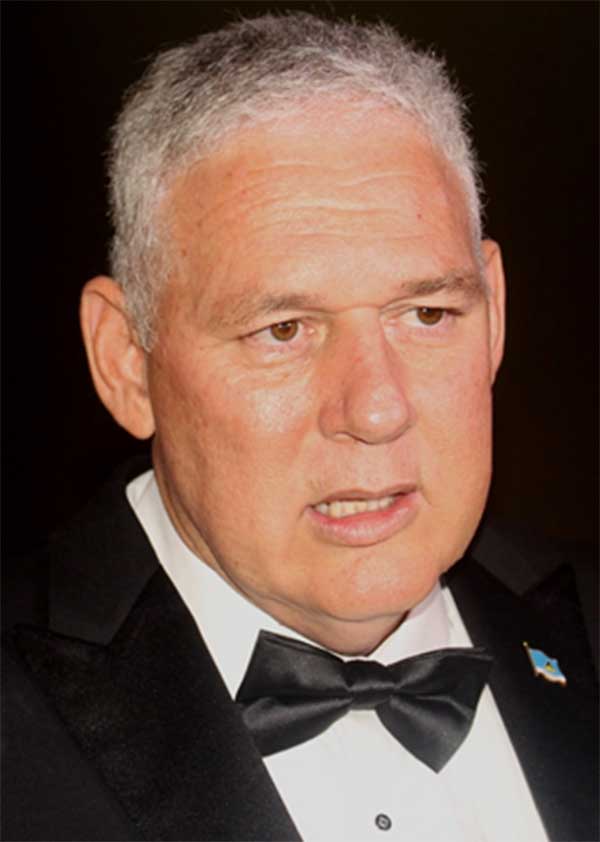 However, Prime Minister Allen Chastanet says that while government shares some responsibility for the social problems getting out of control, the wider society has dropped the ball in getting the community together by either showing indifference or allowing things to become worse.
"I feel concerned about this every day," Chastanet said referring to the crime situation now having citizens on tenterhooks. "It's not just the murders but also the break-ins that are taking place. I don't want anybody to believe that I'm putting my head in a hole and thinking that it's not a problem. It is a major problem and we've got to be able to combat it."
Part of the problem, he said, stems from "something that has been building up for a while", namely "three generations of girls under the age of 16 having children and by the time they're 18 they have two and at 21 have three — by different fathers."
"These girls are coming from an impoverished background where children are growing up without parents," Chastanet said. "I want to be able to put tougher laws in place whereby young girls who have children under the legal age will be prosecuted as would their parents."
Chastanet said the collective needs to take responsibility for bringing children up the right way because "it becomes our problem" if the system breaks down. He also believes that deviant behaviour is not solely linked to poverty but is also driven by a breakdown in values.
"So when there's the breakdown of the family and spirituality combined with the fact that we don't have enough after-school activities," Chastanet said. "All of us have to look in the mirror and realize that we're all paying the price for what's going on."
Chastanet said he was scheduled to meet with law enforcement officials this week to ascertain what measures could be adopted in the interim, including increasing police presence. In his budget presentation in a few weeks, he also intends to announce plans for the required social programmes as well as new legislation that relates to teenage pregnancy.
"We have got to stop this. This is really the root cause of a lot of our problems," Chastanet said.
Chastanet said the main reason people join gangs is due to a breakdown in the family, resulting in "children who are growing up healthy physically but are void of any light in their lives and feel that society has turned its back on them" and a myriad of ensuing pressures.
The Prime Minister said he was also concerned at the alarming number of guns entering the country illegally, citing a lapse in the system due to the Coast Guard boats were down for a long time.
"We've now been able to get two boats back up and hoping to get another two back up as well as the radar system. When you look at the number of people being caught before they get here, the vast majority of people are coming to Saint Lucia. I think the criminals themselves are seeing that we are a weak link. Obviously, this is related in part to what's been going on with (the fallout from) IMPACS, namely the loss of assistance from the U.S. But it's showing a lack of commitment on our part," Chastanet explained.
On Monday, three 16-year-old schoolboys were arrested and detained for allegedly assaulting a police officer stationed at Babonneau Police Station while he was intervening in an incident they were involved, a police press release said.
They were later charged as follows: EarltonPerineau of Monchy, Gros Islet with resisting lawful arrest, obscene language, assault and threatening words; Rashard Remy of MorneDudon, Castries and Gurshan James of La Croix Chaubourgh, Babonneau for disorder of causing obstruction or annoyance in a public place, resisting lawful arrest and assault. They were all granted bail to appear in court later.
The Royal Saint Lucia Police Force last night hosted its "Meet The Commissioner" town hall meeting in Babonneau at the community centre.
Residents of Babonneau and environs were invited to the meeting where they had the opportunity to meet the executive of the Royal St. Lucia Police Force and to voice their concerns and suggestions about crime and policing in their respective communities.
Meanwhile, Police are investigating the deaths of Jeffery 'Shingay' Arbella and his common-law-wife Sandrina Joseph, whose bodies were found with several stab wounds in their bedroom yesterday.
Police have given no motives for the double murder, but media reports here, had indicated that the couple had been threatened recently by an ex-boyfriend of Joseph, who was recently released from prison.
Photos being circulated on social media, show the woman's body on the bed, half covered in a sheet, while her boyfriend's body is on the floor beside the bed at their home in La Clery.
Joseph's two children were not hurt during the incident. So far thirteen people have been murdered here since the start of the year.
There were reports circulating late yesterday that a man had turned himself to the police in connection with the killings.