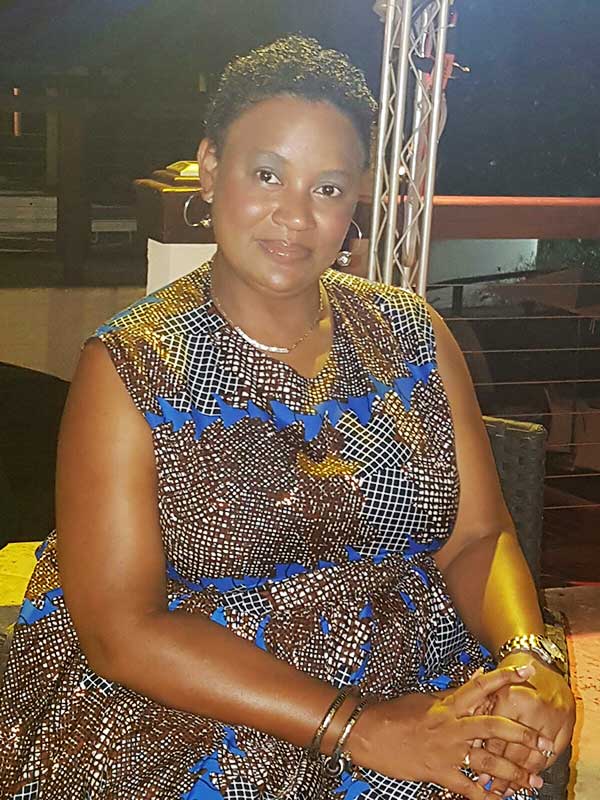 You know the way that the average person would simply die of boredom if they dared to try to watch ONLY local television for a week?
Well after today, you can thank our WOTW for swooping in like the Super Shero that she is, and saving you with her new TV baby who has left people asking for more ever since she began gracing TV viewers about two months ago.
And as if the pressure of producing a TV show was not enough, this heroine is also a Marketing Executive and the part owner of a travel agency, with 18 years of experience in the tourist industry under her belt.
Sanue Joseph is the Executive Producer of "The Soup" which airs on Calabash TV and the concept was born after she realised that St. Lucian TV was mainly re-runs of news and political talk shows.
To put it simply, Joseph said: "The talk show was a thought I had in wanting to do something different, something fresh that gave television a sense of normalcy and balance. After going home and having nothing fun and entertaining to watch which is actually our own other than politics, politics, politics… I grew tired of watching Rick Wayne, Straight Up, Can I help You and News maker live. There wasn't any TV show that would celebrate and lift our people and get to know the best of them. There was no way of getting to know who they really are as a person and not just the title they hold in their everyday lives"
Joseph, who considers herself as an ordinary woman who lives to inspire, said she is passionate about helping people, any and every one to discover the best versions of themselves and to pay it forward by starting a ripple effect, teaching others to do the same and repeat the cycle. She said she has always loved every aspect of the Arts and so it was only natural that this field would be her chosen home. Not only is she a lover of the arts, she is also fiercely patriotic and pro-female, so Joseph used all her strengths, and married all her passions to create the talk show.
Speaking of pro-female, like all women who are fed up of standing in the shadows of men, Joseph made the bold move of breaking the mould by featuring an all female panel for The Soup.
Joseph said: "Most of these political talk shows I mentioned are all dominated by men, so I thought: 'Where are our women? Where are my sisters who need to be heard, to be seen, to be inspired and are inspiring?' There is always an opportunity to help someone else, so having a platform like this is wonderful to me. It is amazing to have something that allows us to be able to reach out and find people who you would never even know about, who are doing such amazing things and give them a chance to continue doing those things. With this show I am hoping to bring a balance to St Lucia television…we can have our own "Oprah Show" or " The View", and we can have a show which is our own, that provides our St. Lucian family with something good to look forward to on local programming."
When I asked Joseph to reveal something about herself, she told me something which proved to be a real Ah-ha moment, as it all came together and made sense because she was already giving off the very strong vibe of her secret.
Joseph revealed that she can be very "Mumsy" (hich by no means is a bad thing)
She said: "I am somewhat like a mother figure to many of my friends, and so they come to me for advice or help knowing fully that they can trust me. I also have an open and friendly relationship with my daughter. She is with me on most of my projects to keep her involved in the arts. I strongly believe that as working mothers, we should be the first and best example of womanhood to our daughters."
If you ask me, I'd say that her daughter is one lucky young lady.