Asked To Consider Self-regulation.
LOCAL media houses are again being encouraged to consider the option of self-regulation so as to steer them away from litigation and lack of credibility as a result of stories they publish or air.
On Thursday, representatives from the Media Association of Saint Lucia (MASL), the Attorney General's Office and media houses met to discuss the media's crucial role in disseminating information to the public. However, all agreed that the media needs to do more to protect itself from finding itself at the centre of controversy and lawsuits.
President of the Association of Caribbean Media Workers (ACM), Wesley Gibbings and Josh Rudder, Chairman of the Media Complaints Council (MCC) of Trinidad and Tobago, provided those present with some general information on how the media can self-regulate. The two were in Saint Lucia this week for a workshop on self-regulation, for which they will be presenting a full report shortly.
The meeting, Gibbings said, was a continuation of consultations being conducted throughout the region, including Saint Lucia, on self-regulation which he considers an alternative to any additional regulations being introduced by the State for the media.
"We think it is incumbent on the media industry to intervene on its own behalf to improve standards and improve the quality of journalism," Gibbings said. "This can be achieved in part, at least, by the media industry imposing its own standards, accepted codes of practice and that a mechanism is developed to monitor and maintain high standards in the media."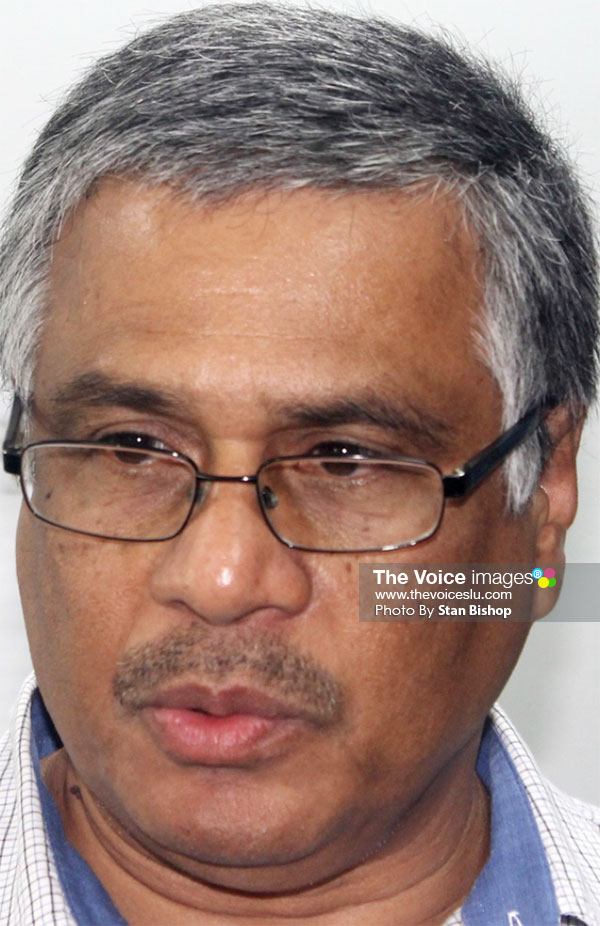 Gibbings said that based on the feedback he has received thus far, he was pleased that the local media landscape recognizes the need for some form of intervention that bolsters the need for media workers and their employers operate at a higher level of accountability, especially in their reportage.
POSITIVE
"I'm encouraged that the media industry in Saint Lucia would respond positively to this call to pay greater attention to standards, basic journalistic principles such as balance, accuracy, transparency and a sense of responsibility," he said.
He added: "We recommend the establishment of a mechanism – such as obtains in Trinidad and Tobago – where there is a media council that entertains complaints from the consumers of media regarding the reporting of public issues and which has the power to pronounce on the quality of reporting on selected issues."
In October 2014, Gibbings – along with Executive Director of the International Press Institute (IPI), Alison Bethel McKenzie — held a similar consultation with local media workers, managers and owners in Saint Lucia.
During that session, Gibbings contended that while local journalists had a clear understanding of what the industry's standards are, media houses do not appear to have their own stringent standards and codes. Apart from Trinidad and Tobago having its media council, the Jamaica Gleaner has an ombudsman.
Gibbings believes that media houses should invest more resources into training staff to bring them up to par with international standards and not focus solely on the financial bottom-line. Failure to do so, he said then, leaves media houses open to risk that can hurt both their pockets and image.
"Investing in good journalism is simply good business," Gibbings said. "The better the journalism, the more attracted people will be to your media house and its operations because it's going to be credible and believable. People are going to rely heavily on the material generated by your media house if you operate along professional lines. If there's sloppiness and a failure to recognize journalistic standards, you're not going to have the level of credibility and be able to attract the audiences to sustain yourself commercially."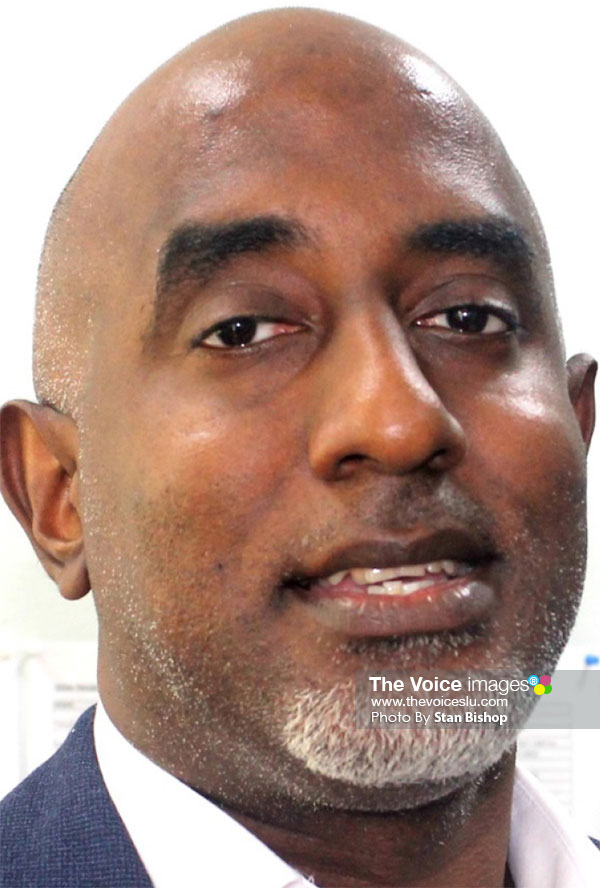 Rudder, whose background includes an extensive knowledge of copyright laws, said MCC serve as a regulatory body and was set up by the media owners to serve as media self-regulation. He said the Council is essential since it prevents the State from being the only entity that imposes regulations governing the media.
"This is important because it's almost like the media itself looking after its own house," Rudder explained. "However, it was set up in a way so that it is an independent that looks in at the media houses and follows up on complaints that might relate to accuracy and defamation. The Council then arbitrates on those complaints and the findings are released."
Rudder said the MCC role does not include the use of harsh measures resulting from those complaints. However, if the complaints made were of major concern, the media outlets themselves would normally publish a correction if they agreed with the findings.
"So it's really a softer mediatory type of approach," he said. "We believe in co-regulatory approach as it relates to regulation. So I recommend that the local media explore the self-regulation approach because it allows you to look at how you implement particular practices within your media houses."
President of MASL, Miguel Fevrier, described the meeting as "very enlightening and interesting" as those present were able to gain some insight in the options available as it relates to self-regulation. He said the past few years had been "very trying times" for the local media, resulting in several lawsuits being filed and apologies made. The setting up of a self-regulatory council, he said, is essential since it eliminates the costly legal battles media owners often have to contest.
"With the establishment of codes of ethics and conduct to guide our operations, self-regulation becomes imperative because that way we have an avenue for arbitration to decide whether media outlets have indeed made an error," Fevrier said. "It also takes away the need for going before the courts. We're also trying to change the public's perception of the media because when we self-regulate, we are showing them that we are demanding accountability from our members."