THE Lions and Leos, of Zone 3B, Saint Lucia representing the Lions Clubs of Castries, Vieux Fort, Piton Soufriere, Gros Islet, and Micoud and the Leo clubs of Castries and Hewanorra Plains last Sunday gathered in Mon Repos to commemorate the start of a significant milestone – the 50th Anniversary of Lionism in Saint Lucia.
This celebration coincides with the 100th anniversary of the introduction of world Lionism.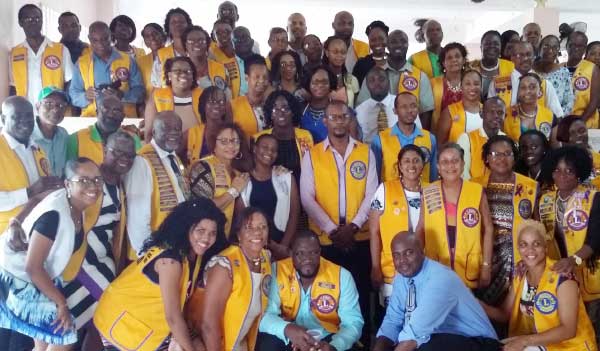 The local celebrations commenced with a church service, which was followed by the delivery of hampers to needy families in the Micoud area. Other planned activities include the Annual Audit of Clubs, a Press Launch on February 1, the launch of the Lions of Saint Lucia Foundation and the hosting of the mid-year Convention in November.
The first Lions Club in Saint Lucia was founded on June 27, 1967 under the leadership of the late Lion Victor Joseph.
Over the years, the Lions have contributed towards the development of local communities through partnerships with government and like organizations – with Lions and Leos working with the elderly; in Diabetes education and prevention; Cancer awareness and education, among others.
One such partnership is the Kids-In Sight Project, which was conceived in 2003 to address the urgent need of children with "at risk" eye conditions. The key partners include the Saint Lucia Blind Welfare Association, a team of Ophthalmologists from The Children's Vision Rehabilitation Project, University of West Virginia Eye Institute and the Lions of West Virginia..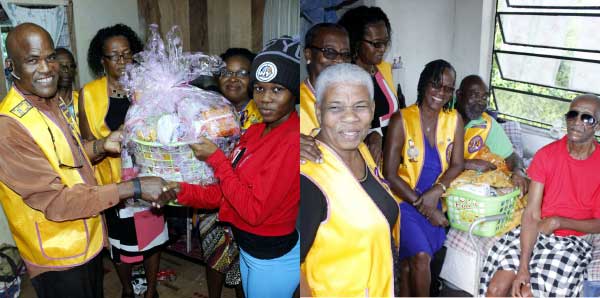 To date a total of 349 surgical interventions have been done on children and 496 glasses prescribed. Fifteen training workshops have been conducted with teachers in the various schools around the island and seven medical workshops with community nurses. This project has benefitted children who otherwise could not have afforded surgeries or eye glasses. The local hospitals have benefitted as the project donated an Ophthalmic Scope to the eye clinic at Victoria Hospital.
Regionally and globally Lions and Leos have been challenged by Lions International to serve 100 plus million people over the course of the Centennial Celebrations ending in 2018 through projects focusing on youth, hunger, vision and environment.