PRIME MINISTER Allen Chastanet said he was heartened by the perseverance and entrepreneurial spirit exhibited by the winners – and nominees – in this year's St. Lucia Business Awards held last Saturday at Johnsons Centre in Rodney Bay.
Thirteen awards were presented to the best performers in business at the event organized by the St. Lucia Chamber of Commerce, industry and Agriculture, with Windward and Leeward Brewery Ltd. capturing the Business of the Year Award.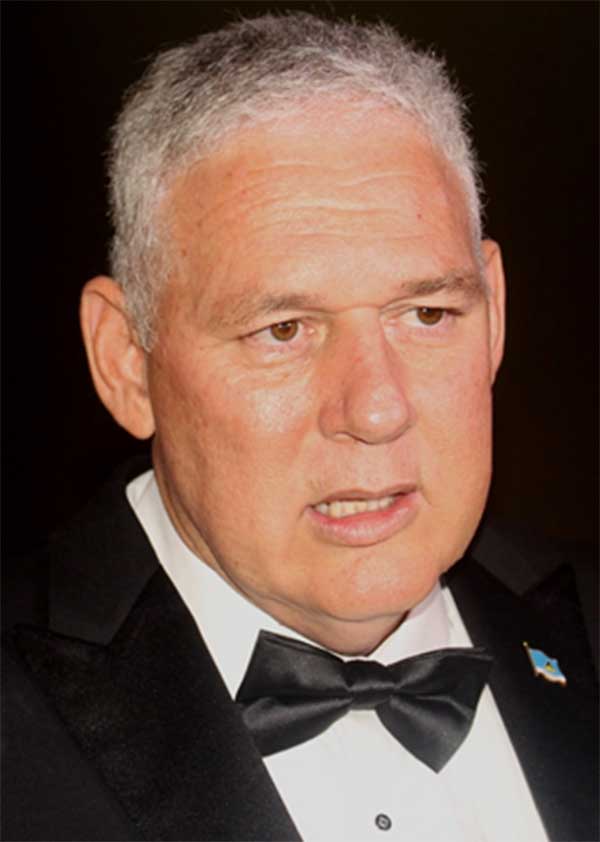 Chastanet, who presented the Prime Minister's Award for Innovation to Green Haven Fresh Farm, said afterwards that he was particularly impressed by the growing number of young people incorporating renewable energy and technology into their businesses.
"It's really heartening and encouraging," Chastanet told The VOICE. "We have to do more of that, showing young people that they can succeed. There are so many young people who obviously feel like it's hopeless and that they cannot do anything. Tonight's awards ceremony really shows me that opportunities do exist. So I really want to thank the Chamber for embracing young people and new innovation into business."
Chastanet said some major changes needed to be made to facilitate business, especially with commercial banks currently having an average of 17% non-performing loans in their portfolios. For small businesses – which make up a large proportion of the island's private sector – to flourish, Chastanet said some changes are already being made at the Saint Lucia Development Bank (SLDB) to reach out to assist in the development of more businesses.
"There's this new entity we're putting together called 'Village Tourism Incorporated'," Chastanet said. "We also want to create an entity that's like the Trade Export Promotion Agency (TEPA) for the creative industries so that when the SLDB is lending money it's doing so to people who have already become members of those entities. This means that it's not just about the financial support but also the technical support to allow them to succeed. So we're almost creating an incubator."
Chastanet believes that all statutory bodies should become members of the Chamber. He said that while many argue that government should not be run like a regular business, the reality is that "we're in the business of running the country and our shareholders are the taxpayers of this country."
The Prime Minister urged young people to be hopeful and guided by the successes of those who overcome their challenges and realized their dreams of excelling in business, adding that government will put the necessary facilities in place to support their business aspirations. However, he reminded them about the possibilities that exist in key sectors that needed to be explored further.
"We've got to focus on agricultural products that we can be competitive at, such as fresh produce. In terms of agro-processing, we need to focus on those things that we can do well with. Chocolate and coconut oil are huge industries. However, we cannot be low market; we have to be very premium in terms of what we're doing," Chastanet explained.
With unemployment among the youth at 40-odd percent, government continues to grapple with the fallout, which includes a spike in criminal activity. Moreover, the investment climate still seems iffy for some who believe that factors of production come at a high premium, especially rent and utilities. Nevertheless, Chastanet said he was impressed that some entrepreneurs continue to brave the odds and win.
"I think that the only thing limiting us is our imagination," Chastanet said. "Tonight I saw that there are definitely green shoots of imagination taking place in this country. We just need it to become broader and our education system must be able to embrace that. We need to know that our children are being taught innovation and creativity at a younger age."
Some years ago, the Chamber included an Ease of Doing Business category to motivate public sector departments to raise their quality standards. However, no department has qualified for the award thus far, prompting many to suggest that the systemic deficiencies in the public sector are incorrigible. Chastanet believes that, like the innovative winners at this year's awards, the system needs to change drastically if it needs to deliver on its promises.
"The ease of doing business is to try to identify areas that can make us more competitive," Chastanet said. "These are more commonsense things we need to do. But there has to be a will to step out of the box. Why can't one get their driver's licence and passport online and someone reminding us that it is about to expire? We make laws and rules, so if they're not working, let's change them and make it much easier for people to do business in this country."